The necessity of Application Modernization: "Mind the gap!"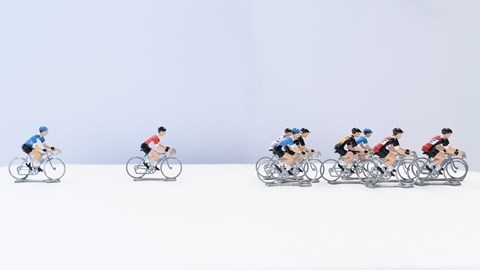 Introduction
Digital transformation gets stuck on essential points
Organizations are under growing pressure to embrace the latest digital technology. On the one hand, this pressure is created by the technology push. Numerous new technologies, from augmented reality to artificial intelligence, are all developing at an unprecedented pace. These important drivers for modernization are accompanied by a range of new programming languages and application architectures. On the other side of this technology push, organizations are faced with a business model pull: the many new possibilities these new technologies create for the business side to satisfy the needs of the increasingly demanding end user.
Whitepaper "Mind the Gap"
Organizations that want to secure their (digital) future are developing an agile application modernization strategy. Find out how you do this in our whitepaper.
Note: this whitepaper is only available in Dutch.
Download whitepaper
Digital Debt
The internal conflict between modernizing existing systems and applications, and developing new possibilities and solutions, is often settled in favor of the business side. This leads to a growing "digital debt" of the organizations involved. Running this digital debt too high has serious consequences. All focus is on the new agile working method, with scrum teams, Proof-of-Concepts and MVPs that can be scaled up quickly. This is followed by a sobering reality check at some point. It suddenly turns out that the "shiny new tools" are insufficiently supported by the existing digital landscape. The so desired digital transformation then becomes stuck at essential points on the discrepancy between existing and new systems and applications.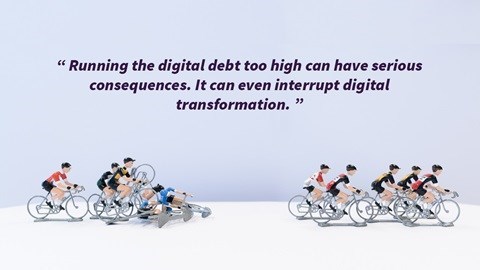 Closing the gap
To prevent their digital transformation from getting stuck as a result, according to Gartner, smart organizations formulate a solid application modernization strategy.
But how do you develop a consistent strategy and what are the most important points of attention? To help organizations with this, we have created a whitepaper. It clearly describes the necessity and the various components of an application modernization strategy. The paper answers the following questions:
In which situations are gaps formed in the digital ecosystem of organizations?<
How do you objectively determine, in a world where changes are taking place at an ever-increasing pace, when a system or application no longer satisfies properly?
When do you decide on a refactor, rearchitect or rebuild of applications?
How do you ensure that application modernization becomes an ongoing process?
What is the role of Application Platforms as a Service (aPaaS), microservices, low code platforms and other new possibilities?
Iquality and application modernization
Iquality implements based on the aPaaS (Application Platforms as a Service) solutions of OutSystems and Microsoft Azure. Iquality also manages existing software solutions and performs application modernization work. All this is done on the basis of intensive cooperation with the customer. This way the solution is always tailored to the client's situation with the help of an appropriate strategy.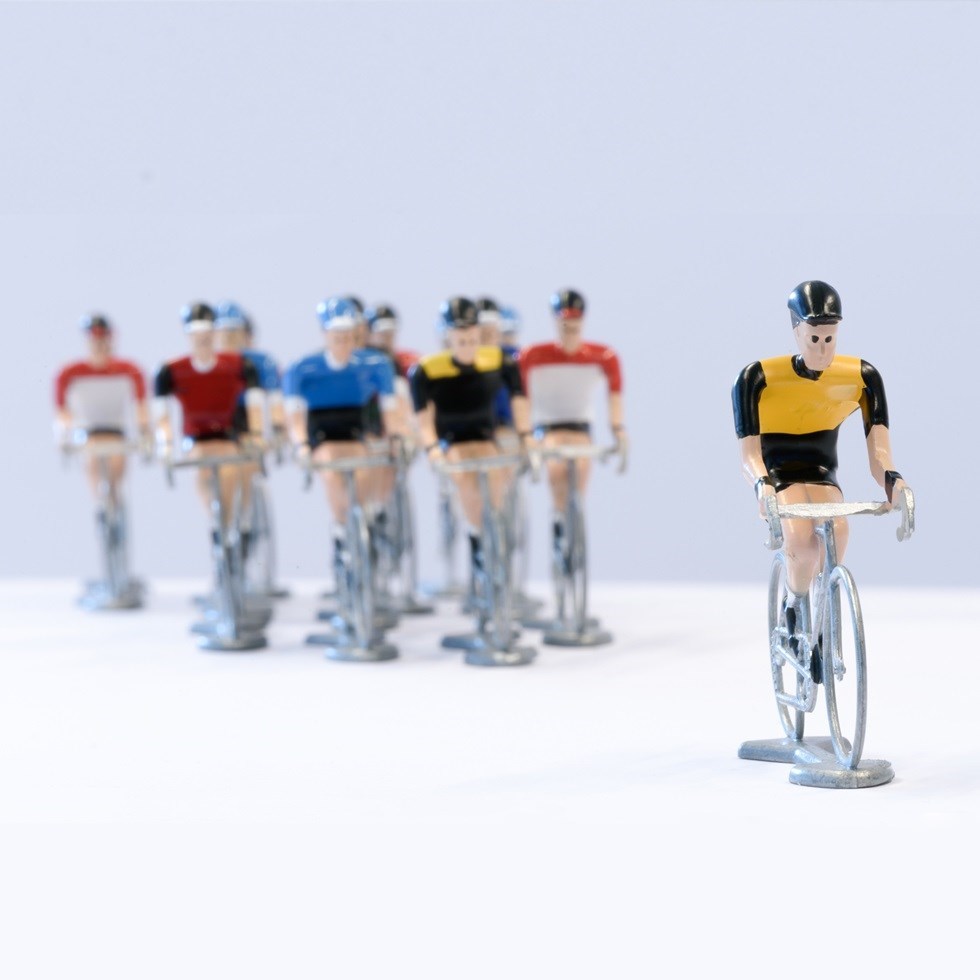 Download our whitepaper
We'll help you on your way.
Organizations that want to secure their (digital) future are developing an agile application modernization strategy. Find out how you do this in our whitepaper "Mind the Gap". Don't hesitate to contact us if you have any questions.
Note: the whitepaper is only available in Dutch.