Services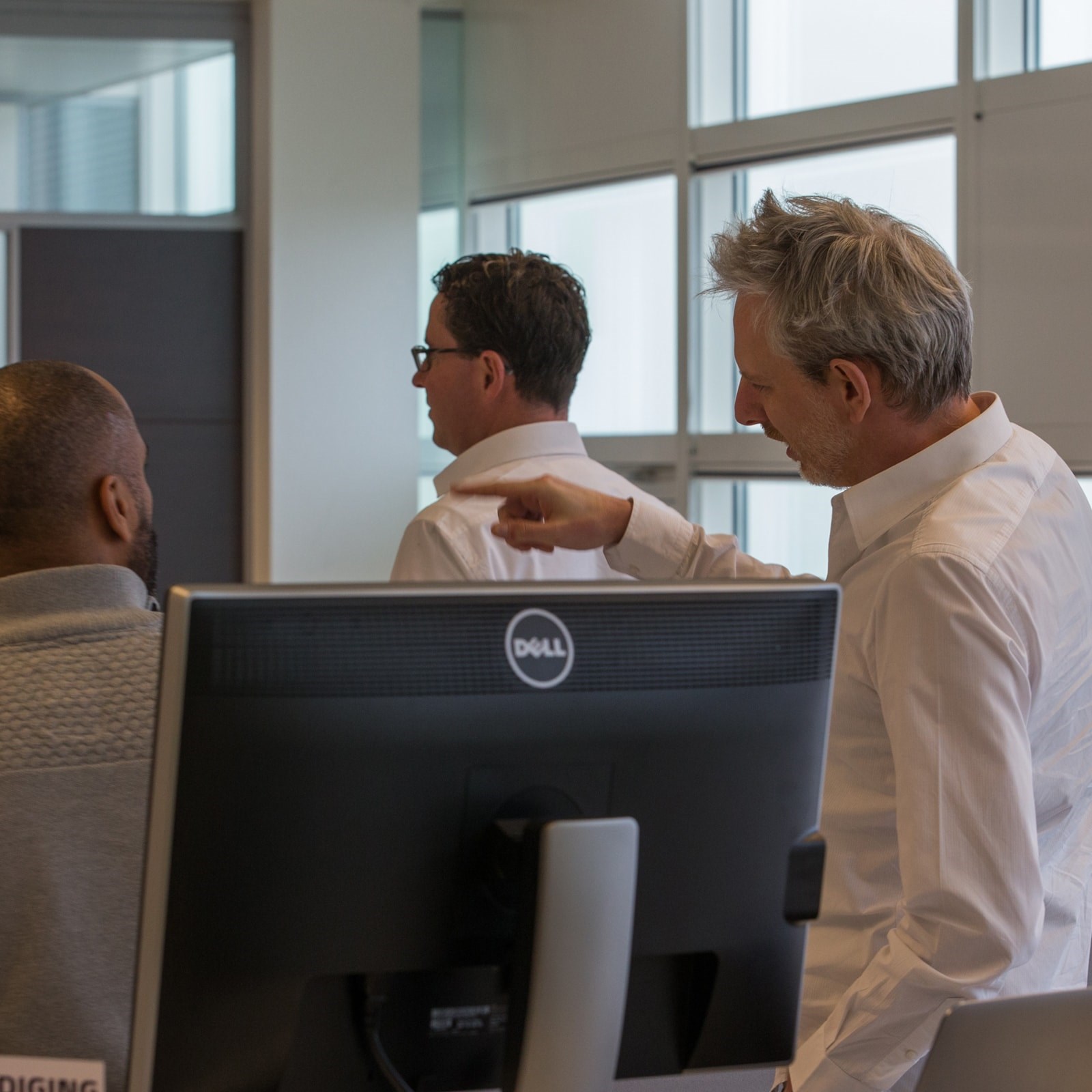 Introduction
We design, develop and support software, apps and websites!
There are thousands of agencies concerned with designing and developing software, apps or websites. What makes us unique? It's simple: the way we work with our customers - day in, day out. We want to learn from, inspire and challenge each other. This is the main principle of Get Smarter Every Day!
Tell us about your organisation.
What are you looking to accomplish? We are happy to take the time to listen to you.
Contact
What do we do?
With the possibilities of digital technology, we help companies and institutions innovate. We invent, design and build solutions from the interests of your company and users. We constantly gather feedback about the performance of the solution. We not only look at the technology and standards, but also carefully consider functional and business performance. This allows us to learn faster and get smarter every day.
We aim to offer complete and integrated solutions. For this purpose, we have gained knowledge and experience in:
business applications, apps and websites
application integration
business process management and workflow
artificial intelligence
content management
data management
blockchain
Collaboration
We believe in the power of collaborating in teams across the boundaries of organisations. Therefore, our service provision is aimed at sharing knowledge, structured collaboration and reinforcing each other. We optimally use each other's expertise and get smarter together every day. We provide projects, offer multidisciplinary teams as a service, organise Labs, participate in startups and share knowledge by outsourcing.
We want to learn from, inspire and challenge each other. This is the main principle of Get Smarter Every Day!

John van Beek