Webinar: Freo, Sitecore en Iquality start a conversation about Combinatorial Innovation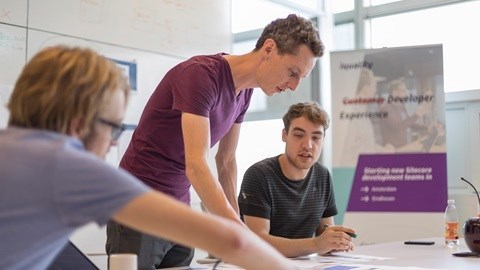 Introduction
The common thread of the webinar: Combinatorial Innovation
The common thread of the webinar: Combinatorial Innovation.
Digital performance (Experience + Efficiency + Compliance) is increasingly determined by the extent to which you can combine emerging technologies. But how well do we know how to combine these emerging technologies into digital products that are of real value to your company? And how does this work?

We will discuss this with Sander Janssen, Head of Digital at Freo, Johan Becue, Sr. Solution Engineer at Sitecore, Remco van Toor, Software Architect at Iquality and John van Beek, Managing Partner at Iquality. So read more or watch the entire webinar!
Attention: this webinar is in Dutch.
Getting to know Freo
Freo is a provider of consumer credit, in other words an online loan specialist, within the Dutch market. This means that you can take out all kinds of loans at Freo when you have to pay for things or services. Think, for example, of a new car, motorcycle or a kitchen.

But, not everyone can just take out a loan with Freo. For example, Sander Janssen says that they are heavily regulated and must adhere to the so-called 'lending standards'. These lending standards have been drawn up by the AFM, the Netherlands Authority for the Financial Markets, and offer both advantages as disadvantages. It ensures that a bank does not end up in the situation that they provide loans to customers when the customer cannot actually pay them. On the other hand, of course, innovation and further development will be put on the back burner.
What is the core of Freo's digital strategy?
As we mentioned above, Freo is an 'online' loan specialist, they only provide their services via digital channels. To get to know Freo even more, Sander Janssen shares their four biggest pillars here:
Pilla

r 1: Opening up more distribution channels
At Freo, the development does not lie directly in the further growth of the market, but it mainly arises from the addition of extra channels where customers can find Freo.
Pillar 2: The search for synergy


The market in which Freo is located is characterized by the fact that it is slowly but surely shrinking. This puts pressure on operating costs. The responsibilities of the digital teams is to support as much as possible in the digitization of actions and processes so that the operational costs remain as low as possible.
Pillar 3: 'Digital basics'


By 'digital basics' Freo means different components such as their systems and digital channels. It is important that they stay 'in shape'. Investing in, for example, monitoring these systems or applying automated testing is therefore very important to stay in control.
Pillar 4: Further digitizing processes


To give an example; When taking out a new loan, a customer must provide many supporting documents and are currently checked by hand. That is quite a hassle for both the customer and Freo. Freo will digitize these kinds of processes, which require multiple physical actions. With the aim of; to serve the customer faster.
What we see more often on the market is that innovation mainly comes from the use of different technologies, bringing them together, adding something to them and building an experience around it.

John van Beek, Iquality
Which channels are used by Freo?
Freo uses a number of channels, but the main one is the website. This is the primary entry point for Freo's services, says Sander Janssen. All marketing activities are intended to generate as much traffic as possible to Freo.nl. Why? For many customers, their journey from orientation to requesting a quote starts here.

In addition, Freo also has the My Freo channel, a customer can start, manage, view or upload various documents. Everything related to a customer's loan will be found here. The My Freo channel can be reached via the internet or via an app that is available for both Android and Apple.

Freo can also be found through various price comparison sites. These are indirect parties to which they offer their product range. Here a customer can apply for a loan, after which the corresponding price comparator makes an application indirectly at Freo.

Furthermore, customers can also orientate themselves on a loan by interacting via google voice and Freo is available for their customers via e-mail, telephone, chat and WhatsApp. These channels are supportive of Freo.nl. Ultimately, Freo tries, through whatever channel, to lead customers there as well.
John notes that Freo often uses different channels to be able to do "the same". Why does Freo do that? And what does it yield?
Sander Janssen says that the core of this point has to do with Freo having one particular product. That is, after all, providing loans to Dutch consumers. The aim of using a variety of channels is to create as much breadth as possible in their target group approach. After all, not everyone uses the same channel. Sander Janssen says about this: "The more we offer the product through multiple channels, the wider we can enter the market and thus generate more turnover".
The challenge for Freo is to keep it manageable, but how do they do that?
Of course Freo keeps a close eye on everything. Every channel is monitored, Freo knows exactly which visitor makes a request, submits a request and through which channel it enters. They try to keep an eye on whether certain investments in a certain channel make sense and how this has developed over time.

Sander Janssen expects that the number of channels will continue to expand. That also means that the technology will further expand. The trick for Freo is to grow along with the number of channels, but to keep the product range, especially the processes and technical design behind the scenes, as uniform as possible.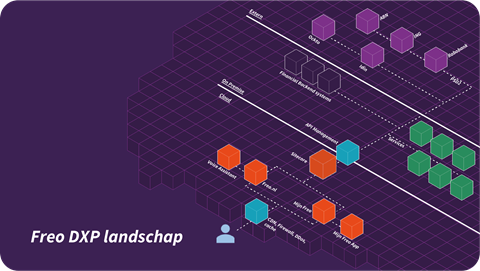 What does this look like behind the scenes? Remco van Toor will explain Freo's digital landscape in a nutshell.
The landscape consists of many different parts. The main challenge is to continue to work efficiently and to be able to adopt changes quickly, explains Remco. When the customer enters through Freo's website, it always goes through a firewall-like environment that, among other things, provides acceleration and security against hackers until the customer moves further into the landscape.

The image clearly shows that the Mijn Freo App is an extension of the Mijn Freo environment and Voice Assistant is an extension of Freo.nl. These components were added without creating new components. This is possible because these components run on Sitecore.

If we go further into the landscape, we encoutner the API management block, which provides the connection to Freo's systems. When the moment arises that more services and channels are added, the API management block will automatically move backwards.

After the API management block there are several service blocks, these are about ten or twenty implemented services, separate blocks that can be used by Sitecore to display certain functionalities.

At the end of the landscape we find a number of external systems such as Ockto, Idin, PSD2 etc. These are systems that enable the automation of Customer Onboarding through links with, for example, the UWV or Tax Authorities.
The different blocks keep increasing, John notes. Why does that happen? And how do we keep this manageable?
New possibilities are constantly being created to further automate Freo's onboarding, such as scanning ID cards, iDIN linking of banks, etc. These are all new technologies and possibilities from other parties that Freo would like to use because it helps to make the operation more efficient, explains Remco. But not only that; the modern user naturally expects more and more in this area.

When more blocks are created, the more complex it seems. But how do you keep a grip on that? Remco explains that setting good standards and good, close communication between the digital teams is an important key to this.
What role does Sitecore play in the landscape and does it deliver demonstrable value?
Remco explains that the open architecture of Sitecore goes along very well with all developments and also helps enormously. Sitecore is extremely suitable for providing all channels with content, but not only that; it then also offers possibilities for personalization based on user behavior and data extracted from services and services from the back-end. The openness of Sitecore, combined with many functionalities that are 'out of the box', therefore certainly provides demonstrable value.
We ask this question again, but this time to Johan Becue; How does Sitecore see these developments?
Johan explains that it is important to know that Sitecore started 20 years ago as a pure CMS system and that it was enough at the time. In the meantime, the behavior but also the technology has changed enormously and various functionalities and tools have been added to the Sitecore platform. At the moment, Sitecore sees that adding these tools to an existing architecture is common. That is why Sitecore has chosen to offer 2 solutions; a fully integrated Digital Experience Platform or a fully Composable Digital Experience Platform.

A Digital Experience Platform works as a kind of backbone for digital content. Data from various channels can be linked to an existing infrastructure. A Composable Digital Experience platform has the advantage that it runs completely in the Cloud, which ensures that integration with existing systems is even easier and thus a faster market is created.
Coming back to Freo, John is very curious about how the merging of different technologies has been applied at Freo, Remco takes you through a number of examples:
Personalization & Mijn Freo:


Personalization based on visitor behavior but also on data that lives on underlying systems. With this you can think of; what kind of loans does someone have, what amounts are involved, etc. This content can be used to further personalize the My Freo environment.
Hybride App React / Web:


We offer a Native Android and Apple app that customers can download in the App Store. To keep it efficient, Iquality used parts of the My Freo website.
Content & Voice Assistant:


The Voice channel is connected to this by combining google techniques and the use of Sitecore. The texts that the google assistant uses within asking questions and providing answers are extracted from Sitecore.
Ockto / PSD2 / Onboarding:


All kinds of external services, with modern technologies, are combined in order to optimize Customer Onboarding.
Combining various existing and new technologies to create a new experience therefore has its added value. As Engineer and Architect, Remco indicates that it is important not to invent everything, but it is important to know the eco-system well and to be able to make the right choices in it.
But how are the right components chosen? And what happens if you choose the wrong components?
The answer is: teamwork. In the collaboration between Freo and Iquality it is important that the independent teams have a lot of responsibility so that they can keep everything running smoothly. The teams are therefore very open and involved with each other so that all choices that are made are shared choices.
Combining different technologies is therefore still on the rise, what can we expect of Freo in the near future?
Innovation is central to Freo, which means that they are always looking for 'what's next' when it comes to channels. In the short term, they will therefore also expand their distribution channels.

Another important point of Freo is specifically focused on the credit assessment process. Freo has put a lot of energy into digitizing with regard to the submission of supporting documents. For example, they use Ockto to obtain data directly from the UWV and PSD2 is used to receive payment data from banks, so that Freo no longer needs account statements. This means that any customer can currently become a Freo customer without having to provide photos themselves. Everything can be done automatically by means of the various links, so the customer experiences more convenience.

The next step that Freo will take is that the standardized information that arrives in a structured manner will actually be processed automatically. A lot is still being checked by hand at the moment. Freo is investing heavily so that all this data can be automatically processed in large or small parts. This allows Freo to work more efficiently and the customer can expect a faster response, resulting in an overall more pleasant experience for the customer.

Are you also curious whether combining technologies can be of value to your organization? Then contact Rob Vogelsangs.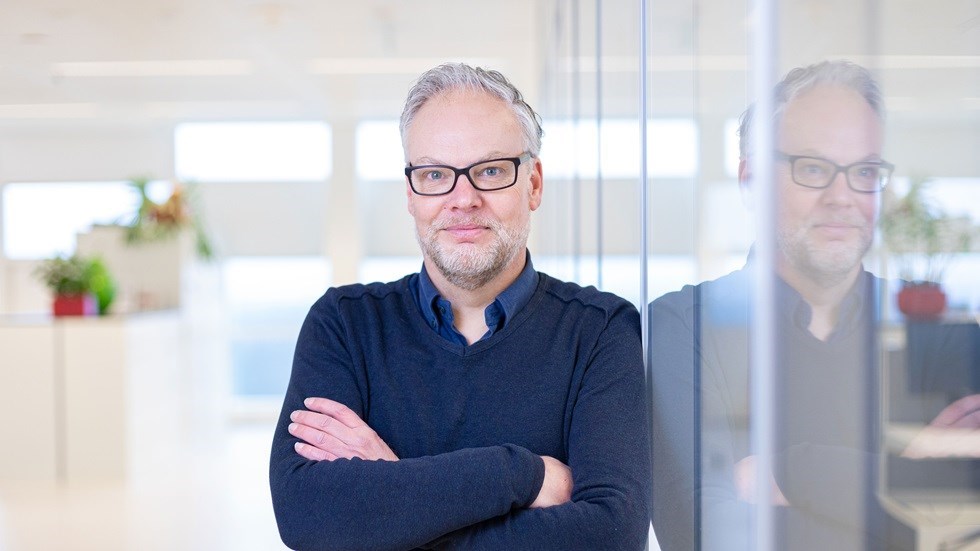 Together we make you smarter
MEET JOHN
I am curious to hear your story. Let's discover together what digital technology can do for you.