How do you make customer onboarding at financial services providers faster and easier?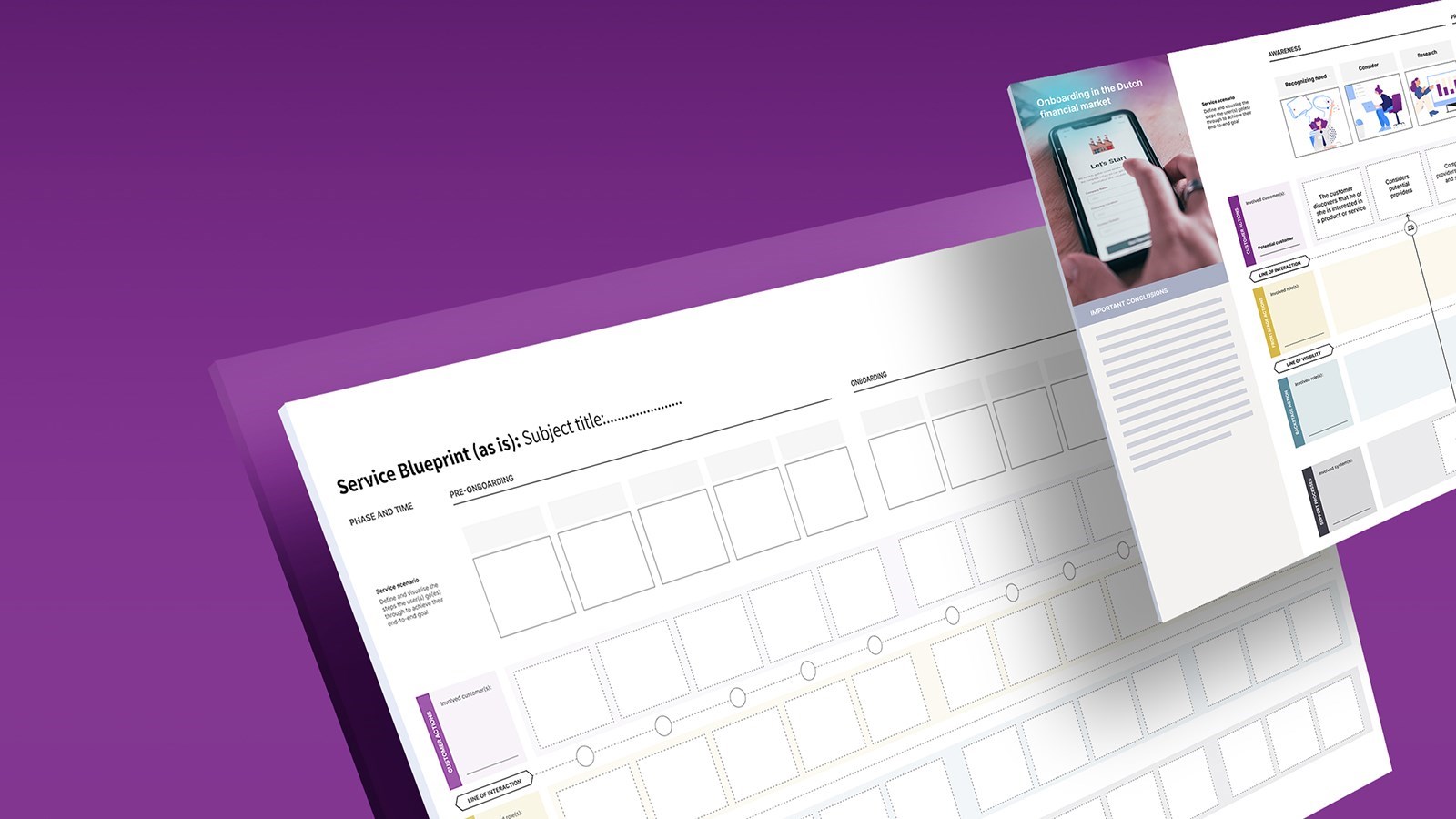 Introduction
The complexity of customer onboarding
Customer onboarding at financial service providers is a process that involves much more than meets the eye. It is a complex process with many steps involving multiple stakeholders, systems and regulations (such as e.g. KYC and AML). Digital onboarding does not only contain entering the customer data and simply passing it on to the organization. This data has to be processed by many different systems within the IT landscape and often also manually assessed by employees. If one part of this flow is delayed or not set up correctly, it will affect the entire onboarding process.
In this blog article you can read how you can fully map out your onboarding and then optimize it in a multidisciplinary process. With this you realize an increase in customer satisfaction and conversion.
Customer Onboarding is a multidisciplinary sport in which the bar is set a little higher by different stakeholders. It requires collaboration and continuous improvement.

John van Beek, Iquality
What makes customer onboarding even more complex now?
We now know that customer onboarding in general is a complex matter. What makes the process even more difficult and complex are various factors that play a role today. For example, consider employees who work from home due to COVID-19, which makes processing and collecting customer data more complicated.
Another contemporary factor is the speed at which technology is developing. You can think of AI for example, which has already made its way into solutions including voice, biometric recognition or risk assessments. More and more is possible and these possibilities are also demanded by the customer. Onboarding must be able to take place completely (or as much as possible) digitally without the process compromising on the security and privacy of personal data. Acceleration of digital transformation is therefore of great importance if you as a service provider want to meet customer expectations, but also with what your competitors may already offer.
In addition, changes from BigTech companies such as Google and Apple also play a major role. These organizations are also increasingly focusing on financial services, such as Google Pay and Apple Pay. Google even recently announced that it will upgrade Google Pay to Google Plex, a payment platform with all kinds of AI-driven features. American bank Citi responds to this and enables onboarding directly in the new Google application. This development will ensure that customers expect that onboarding can be done more easily and in more places.
Improving the current onboarding process
How do you ensure that your technology wins the race against the competition and that you optimally serve your customer within the onboarding? We experienced that you can do this by examining the entire customer journey of the onboarding process, instead of making reactive adjustments. In addition, it is of great importance that the customer journey is viewed holistically and multidisciplinary.
To tackle this, you need a method to map the current process. We have experienced that drawing up a Service Blueprint with expertise from UX, Development and Operations, is a suitable solution for this.
A Service Blueprint provides insights into how your complete customer onboarding is going for all channels and touchpoints for both the front and the back, and the support processes that go with it. The onboarding process and all its facets are analyzed and then the pain points are mapped out.
We see that there are three critical pillars that determine the success of the customer onboarding: (Digital) Experience, Efficiency and Security & Compliance. Therefore, these pillars receive extra attention within the Service Blueprint. In order to test the pillars against objective criteria, we use ISO quality standards within our implementation of the Service Blueprint.
Pillar 1: (Digital) Experience
Ensure that the customer can carry out the onboarding process digitally. From entering data, to a secure way of identity verification. Also take the context of the customer into account and respond to this. Even consider a multi-channel onboarding option.
Pillar 2: Efficiency
It is very important to streamline processes and make onboarding as easy as possible. For example, you must ensure that the customer only receives completion tasks that actually apply to them. This saves the customer time and simplifies the process. In addition, you must ensure that all internal processes at the back are seamlessly connected so that the onboarding can be carried out quickly, efficiently and flexibly by the organization.
Pillar 3: Security & Compliance
As a financial service provider, it is very important to have systems in place that comply with the regulations of, for example, AVG, KYC and AML. That is why we see it as a must to check if the security and compliance are up to the standards of the renowned standards within the ISO 250n model.
Addressing customer onboarding as a multidisciplinary process
We mentioned earlier that it is important to make the Service Blueprint with multiple disciplines, because so many stakeholders are involved in customer onboarding. When you go through the entire process from start to finish with UX, Development and Operations, it is a lot easier to remove the pain points in every area and seize new opportunities. Each specialist can then focus on the areas for improvement within the onboarding process for which they are responsible. This way, everyone is on the same page early in the improvement process.
With a clear and common view, the communication between the different departments will go better. New ideas and innovations can then be devised to take onboarding to a higher level.
We then use prototypes and user research, so that the value of an idea can be quickly determined.
With a scalable multidisciplinary team, you can continuously work on the innovation of the customer onboarding process. We are already doing this at various financials such as LeasePlan Bank, for which we also have tackled and improved the onboarding process.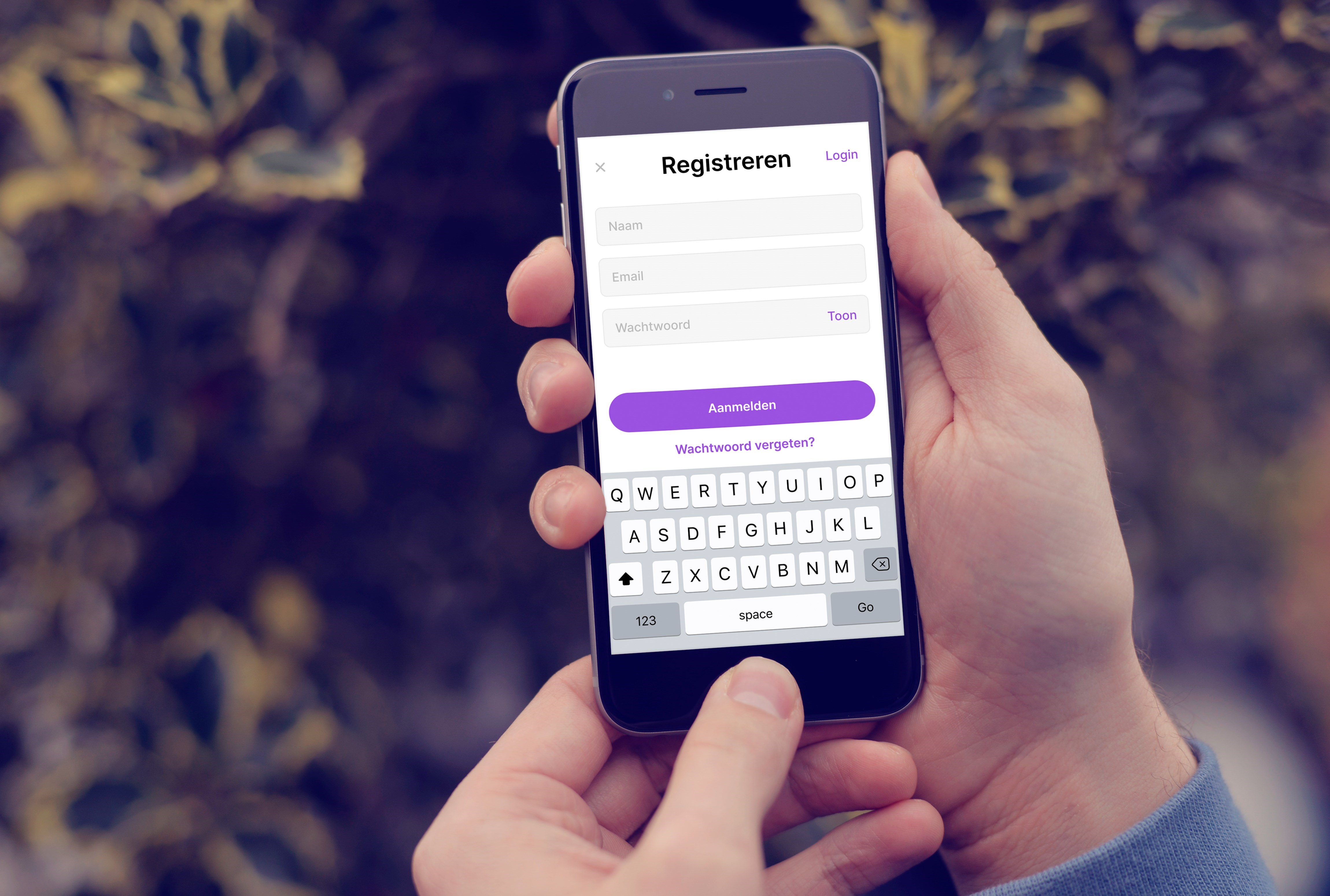 What will this entire process do for your organization?
Together we realize clarity towards all stakeholders and we can realize an agile and measurable process in which rapid innovation is realized. By embarking on this journey together, customer onboarding will be made easier and faster, and business value will also be delivered. Better onboarding ensures more customer satisfaction and more conversion.
Are you ready for the next step?
Do you also want to fully map out your onboarding and then improve it together? Contact us and together we can discover how we can take your onboarding process to the next level.