Team as a Service als a solution for the COVID-19 crisis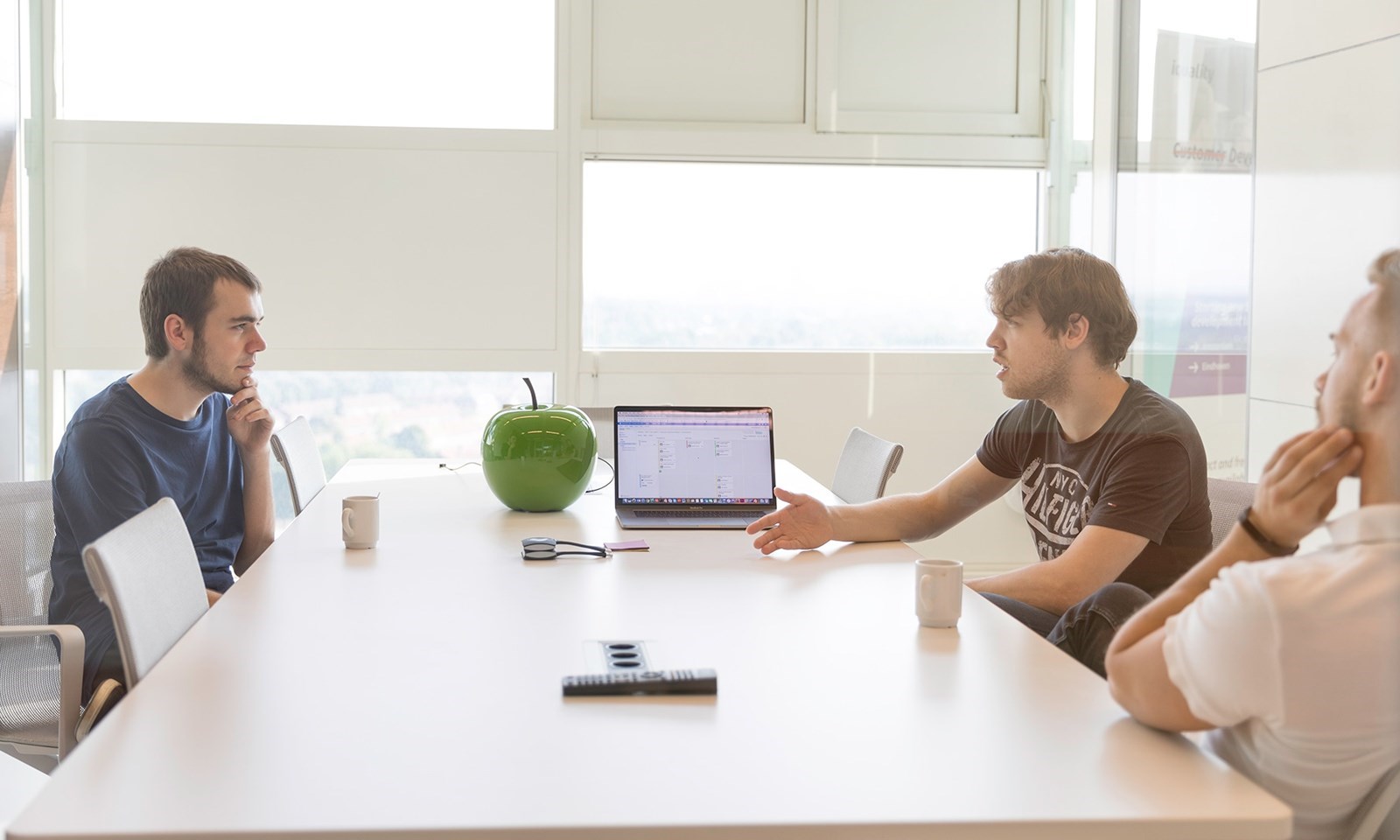 Introduction
Surviving the Corona crisis
The COVID-19 outbreak has caused many companies to find themselves in a difficult position. The world has pushed the pause button, people stay at home and consumption is inhibited. This means that many organizations see their sales markets shrink or disappear temporarily. But how do you ensure that your organization comes out of the Corona crisis in a healthy way?
Digital innovation
We help our customers to innovate digitally. Check out our cases to see what we have been able to do for our customers.
Discover our cases
Do not cut costs, but invest more
If it is up to the Dutch Minister of Economic Affairs, Eric Wiebes, companies will not be able to save themselves from the crisis by cutting costs, but by investing in their ever-changing (digital) future. Wiebes explains that society has changed and that even after the Corona crisis, the economy will no longer be the same.
The new one-and-a-half-meter society makes doing business in a physical environment difficult, but offers opportunities on a digital level. So you will have to invest and innovate digitally to survive the crisis as an organization.
In times of economic hardship, you will think twice before making a major expense and try to use financial resources sparingly. But how can you still develop your organization and prepare it for the future? Team as a Service offers a sustainable solution for this.
Team as a Service (TaaS)
Our teams consist of experts in Operations, Development and User Experience (UX), but also members with a creative business perspective. They work on the basis of clear agreements on process, service level and measurable performance. Moreover, they always take responsibility for providing solutions that at least meet expectations.
The teams can be deployed on the basis of "Team as a Service" (TaaS). You work intensively with one permanent team that focuses on the knowledge of your sector and your organization in order to be of significance in both business and IT areas.
This is a sustainable collaboration, rather than on a project basis. Our TaaS construction therefore helps you to innovate digitally and thus prepare your organization for the future, also during COVID-19.
In a world that is changing faster than ever, the development of digital technology is not a one-time challenge or opportunity. It is a continuous process. We help organizations to live up to their aspirations with digital technology.

John van Beek - Founding & Managing Partner
Want to find out more?
Would you like to know more about how our multidisciplinary teams put digital innovation to practice? Please contact us for so we can tell you more about our solutions.