Creating customer value with Sitecore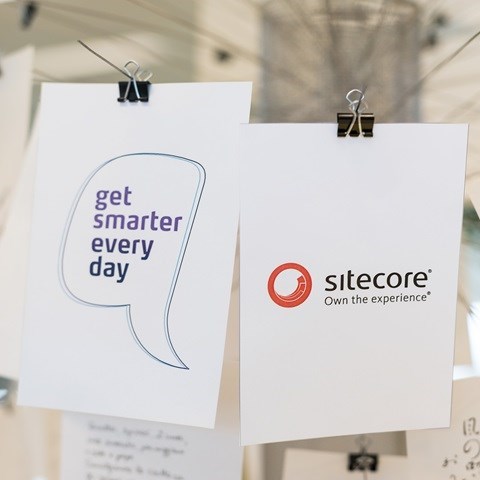 Introduction
Sitecore partner since 2004
Iquality helps organisations with digital transformation through marketing, UX and development. We advise and inspire our customers to use the capabilities of Sitecore XP in their marketing activities. For example, we help personalise customer journeys and optimise the user experience. We implement the solution in a smart and innovative way. In this process, the customer is central. With our 'Team as a Service' concept, you continue to innovate and develop with your own tailor-made team.
Thirteen years experience with Sitecore
Together with ten certified Sitecore developers, we have been developing and improving our customers' Sitecore websites for thirteen years. We do this from our three locations in the Netherlands: our headquarters in Nijmegen, and our locations in Eindhoven and Amsterdam. At Iquality, we work with a concept called 'Team as a Service': your own tailor-made team, when you need it and within your budget.
Team as a Service
At the start of a project, a team will be composed. However, this team usually splits up after the project is finished. As a result, valuable knowledge is lost. As soon as you want to start a new project to further develop the product, you can only hope that the same people with all this knowledge are available. If not, new team members need valuable time to get to know their team members, the business and the product. Effectively, this will cost you a lot of money and time. Team as a Service keeps your digital product (and thus your company) on the move; by measuring, learning, building and deploying we make sure you keep innovating and stay ahead of your competition. This results in a positive return on investment.
Iquality & Sitecore
13 years experience with Sitecore CMS

10 certified Sitecore developers

Sitecore Team as a Service

Winner of three Sitecore Experience Awards, in 2012 & 2016

Experience with various Sitecore modules
Our Sitecore cases
One of the projects that makes us proud is the career website we built for our customer De Lage Landen (DLL). This website is integrated with an application tracking system called Lumesse. Furthermore, Iquality developed a responsive website for De Baak. The website is integrated with the Sitecore Experience Management Platform that provides a personal visitor experience. Last year, Iquality and De Baak won a Sitecore Experience Award in the category Contextual Intelligence: Digital Innovation. In the past, we have also won awards for the Damen Shipyards and Windesheim websites.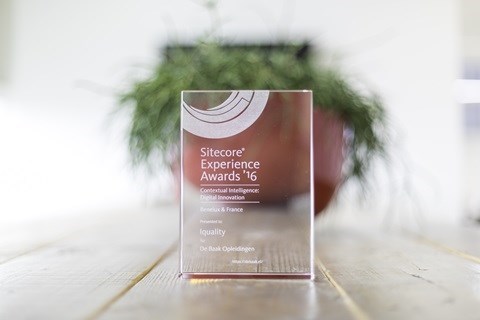 Experience focused
User Experience (UX) is a crucial part of your product; if the user doesn't understand your website, app or software, there's a big chance they will switch to one of your competitors. A CMS like Sitecore supports you for a very large part through the Experience Management Platform. Iquality supports her customers with the implementation of Sitecore xDB, but also goes one step further. We have an Experience team working together with our developers and specialists to ensure your digital product has an optimal user experience. Curious about our view on user experience? Read our pitch.
About Sitecore
Sitecore is a .NET based web content management system; the only CMS which combines content, data, commerce, SEO and e-mail marketing on their Experience Management Platform.
The benefits of Sitecore
The Experience Management Platform collects data during every visit on the website, which allows it to build customer profiles, both in real time and with data from the past. With the help of these customer profiles, you are able to personalise the website to your visitors wishes. Because Sitecore is a .NET based CMS, it is possible to integrate the CMS with (marketing) software, such as Microsoft Azure, APIs and, in the case of DLL, systems like Lumesse.