Integrating chatbots seamlessly into the customer journey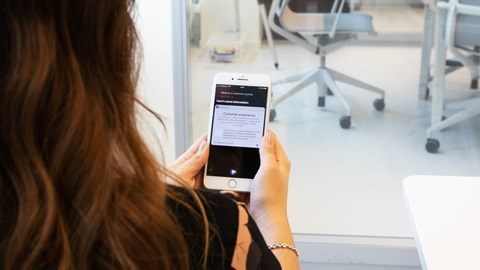 Introduction
The evolution of Conversational User Interfaces
Conversational User Interfaces come in all shapes and sizes and you can use them for various purposes. The basic idea behind a CUI is to be able to communicate with a digital interface in an increasingly human manner. It's all pretty simple. For example, think of a search function on a website. Instead of placing "Search" in the input field, a question is now often displayed as: "What are you looking for?". This increasingly grows out to the frequent implementation of natural language. Simple contact forms are changed into natural language "conversations" and the use of chatbots and voice applications is increasing day by day. It's not without reason that Gartner predicts that 25% of customer service activities in 2020 will be supported by a virtual customer assistant or chatbot.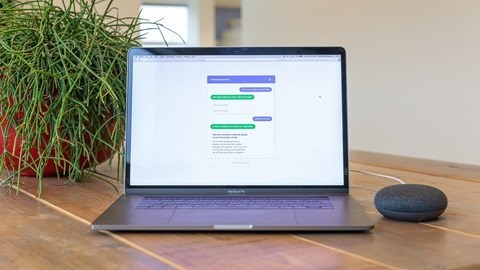 Changed customer expectations
The changed customer expectations can make you as a company want to implement a chatbot. One of the changes that this digital age causes, is that the customer has become increasingly demanding. That's why market leaders such as Apple, Google, Microsoft, Amazon and Facebook are strongly focused on building a new generation of Conversational User Interfaces.
Customers expect service to be available everywhere and at all times, and not just by phone or on the website. As a result, social media is already frequently used for contact with companies and chat support is indispensable for the websites of large B2C organizations.
However, that is not all. Being able to serve the customer optimally also requires a personal approach. Think of a chatbot that refers to the customer by using his or her name, because the customer is logged in. Or a chatbot that immediately knows which order a complaint is about, because the order overview is connected to the bot. This way the customer can actually be served optimally.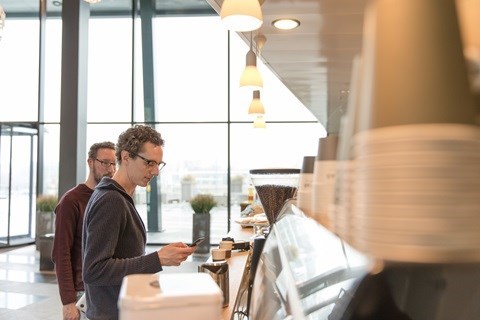 Personalization with the help of chatbots
Integrating a chatbot with other systems and channels not only works to the benefit of the customer. It works vice versa as well. You can stimulate conversion through the information that you have collected in the chat conversation. It is possible to integrate chatbots in such a way that the questions in the chat cause personalization on the website. For example, if a customer asks about the prices of iPhones in a chat, you can use that information to push iPhones on the website and bring other brands to the background.
Make your chatbot a success
Do you want to know more about successfully implementing a chatbot strategy? Read our whitepaper "Laat chatbots efficiënt de beleving van jouw klanten verbeteren".
Note: this whitepaper is in Dutch.
Download whitepaper
Integrating chatbots into the customer journey
Many factors need to be taken into account when successfully implementing a chatbot. It requires an extensive predefined strategy, because there are so many options with a chatbot.
As an organization you have to look carefully at what goals you want to achieve with the implementation of a chatbot. Then you look at the possibilities how you can use this bot optimally for the customer journey. With a sound strategy you prevent a chatbot from being implemented as just an attempt and placed as an island within the organization. A chatbot can yield so much more value for an organization if it is seamlessly integrated into the customer journey. We describe how you should approach this in our whitepaper "Laat chatbots efficiënt de beleving van jouw klanten verbeteren". Note: this whitepaper is in Dutch.
We help our customers with implementing a Conversational User Interface
We have already implemented various Conversational UIs for a number of our clients, such as the Freo Google Action, a guidance path for diabetics for the NHS and a foreign country guide for a large health insurance company. In addition to this experience, our digital marketing experts also have the knowledge to fully integrate the user interface into the customer journey. This way we help our customers to have a chatbot really add value to customer service and to achieve conversion targets.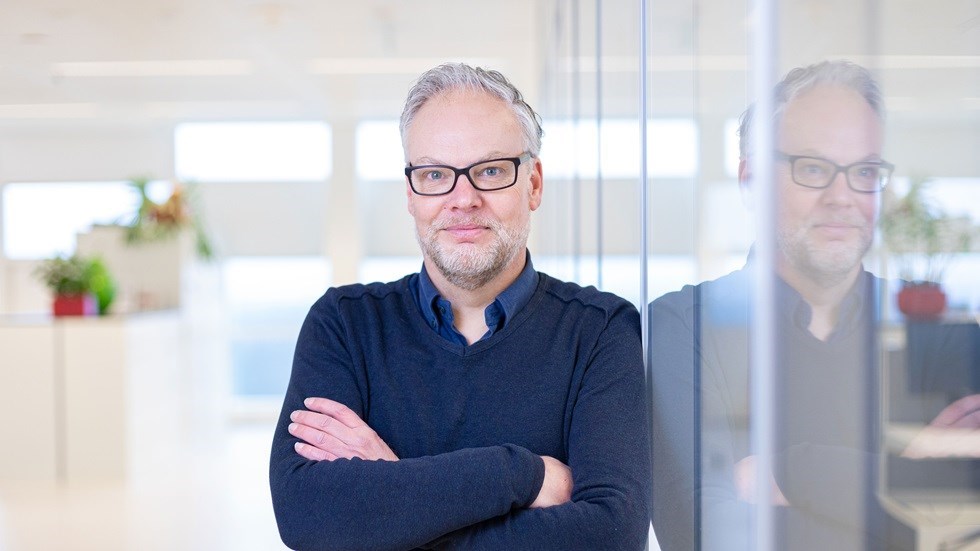 Together we make you smarter
MEET JOHN
I am curious to hear your story. Let's discover together what digital technology can do for you.