Duoloog: a new type of chatbot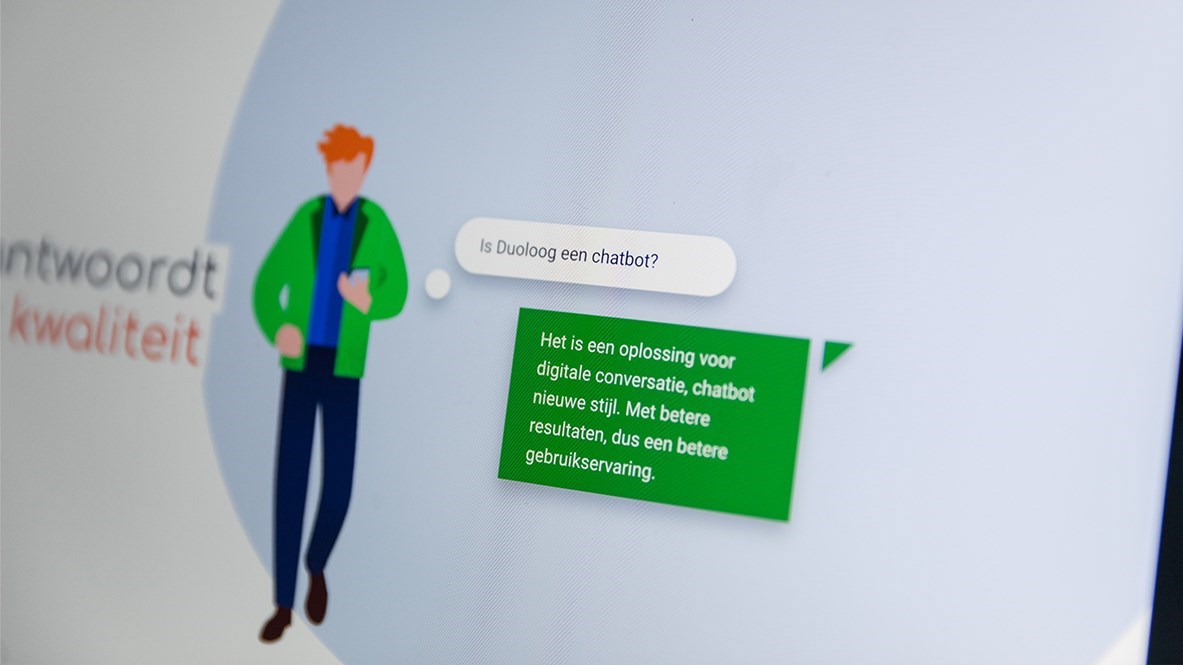 Introduction
The next step in digital conversation
Customer service requires an extensive approach in this digital age. Especially for service providers such as governments and health insurers. Customers want to be able to reach you at all times. Are not you available 24/7? This can cause a potential customer to turn to a competitor or to have a negative image of your brand.
Permanent availability is usually very labor-intensive and cost-intensive. Chatbots with their unlimited accessibility offer a solution for this. More and more organizations see the added value of the use of chatbots for the benefit of customer service. Gartner indicates that 25% of the customer service activities in 2020 will be supported by a virtual customer assistant (VCA) or chatbot on various engagement channels. This against a small 2% in 2017. Chatbots and VCAs will therefore become increasingly important in the coming years.
How can a bot improve customer service?
A traditional chatbot has no real human thinking ability and often works on previously thought out scripts. They are based on flows and decision trees. Providing information and keeping track of this information for these traditional bots is generally not the most cost-effective option.
In addition, anticipating to changes in language use and variation in questions is not always easy for chatbots. This is especially an obstacle when it comes to communicating content from extensive information sources and combining different types of information.
Our specialists saw the opportunities that chatbots can offer, but also the disadvantages of a bot: we felt that the current technology behind chatbots could be improved. After three years of research and experimentation, we have found an ideal combination of functionalities and converted them into our own bot: Duoloog.
The solution for environments with large amounts of information
Duoloog does not use flows and decision trees but uses existing knowledge instead. If you have a lot of content where information can be extracted from, and this content also applies to specific situations, then it cannot be summed up in flows.
Moreover, with Duoloog you link the user demand to your own existing content. This way, an answer from this bot is always in your jargon and tone of voice. Does the content change on the website? Duoloog adjusts as well! Duoloog's answer will be adjusted automatically and with that Duoloog is always up to date without having to do extra work.
Duoloog also offers the possibility to easily link content from different sources. There is no new bot file with content that requires separate maintenance, as is often the case with other (traditional) chatbots. In addition, the same bot can be rolled out on multiple channels. You can think of Google Assistant, Facebook Messenger and Whatsapp Business for example.
Technical details
Machine Learning

Duoloog uses machine learning (specifically NLU technology) and therefore understands the human language.

Context Aware

Due to the algorithms we have developed, Duoloog understands the context of user demand.

Labeling

You can also get started without any classified and structured content. Duoloog labels the content itself.

Chat and Voice

Both chat interfaces and voice-controlled bot applications are supported by Duoloog.

Pluggable components

There is flexibility in the support of sources and interfaces, because Duoloog consists of a number of 'pluggable' components.

Tekst analysis

Duoloog understands synonyms, typing errors and taxonomy relations.
Duoloog put to practice
We have experience with implementing Duoloog at companies within the fintech and the insurance industry. This kind of organizations, where service on a B2C level is of utmost importance, gain a lot of benefit from the use of Duoloog.
Current are the policies of health insurers for 2019. When a client asks a health insurance company about possible reimbursements, Duoloog links the question to the appropriate response that is given within the content of the website. The answer is then given entirely in the tone of voice of the insurance company. By using Duoloog, an employee does not have to enter extra content for the bot.
Our bot can also provide the insured with a personalized answer within a specific situation, based on data questions, such as age or country of residence. Such as, for example, the following user question: "Can I remain insured if I move abroad in the coming year?". Duoloog can then ask follow-up questions to see if the insured person meets the conditions to remain insured with the insurance company concerned.

All in all, Duoloog can make customer service a lot more efficient by using content in a smart way and thus providing the end user with a successful customer journey without the need for extra labor.
Want to find out more?
Interested in our experiences, our product and conversations between man and machine? Then take a look at the website of Duoloog.
Do you want to know how our bot is applicable in your organization or do you have other specific questions? Please contact us so that we can help you further.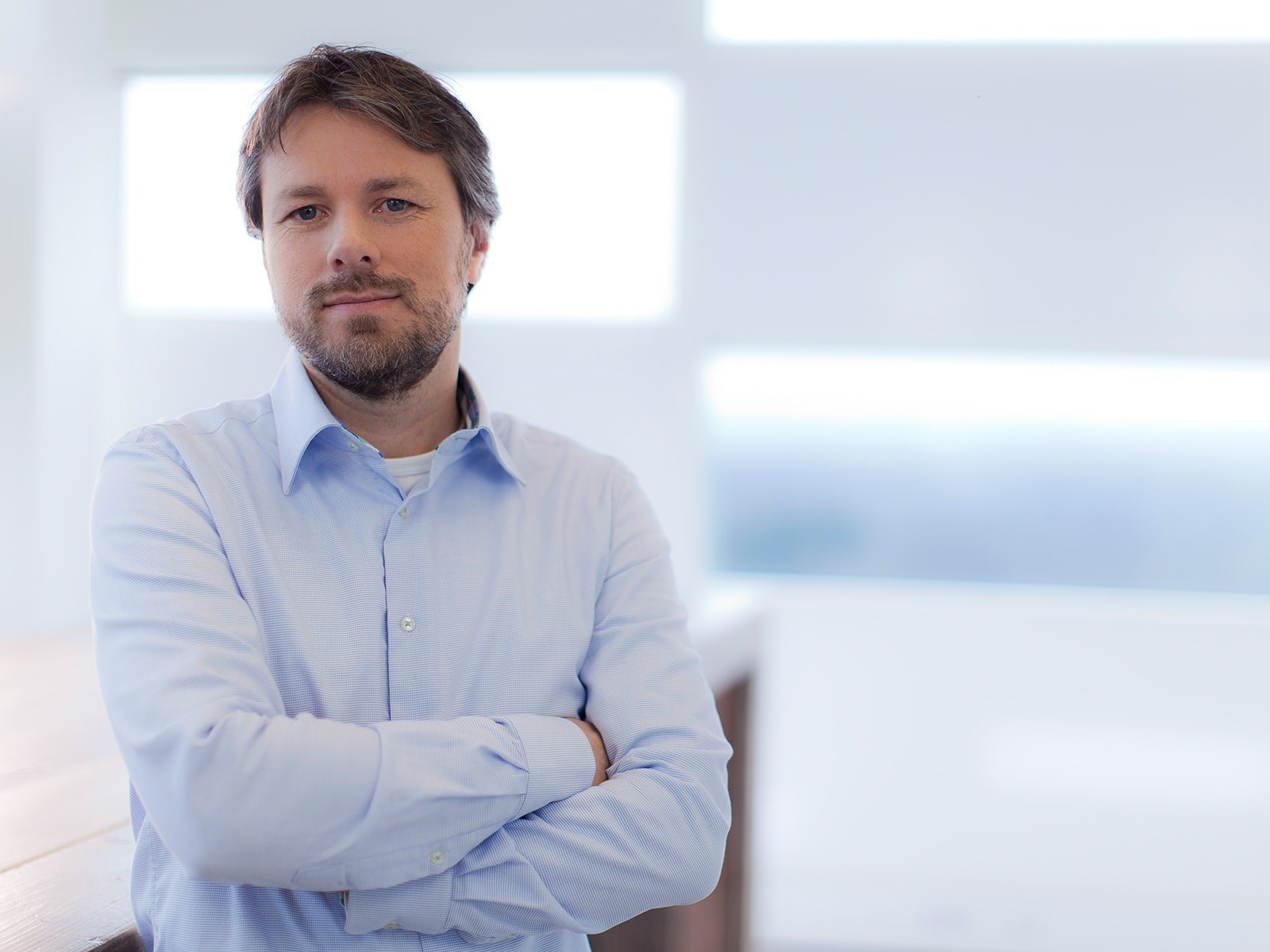 Contact Remco
Remco van Toor is involved in the implementation of complex questions from various customers. He can tell you all about this with great enthusiasm. Want to know more? Don't hesitate to contact him.