Introduction
The new LeasePlan Bank websites are live
The day has come! The completely new LeasePlanBank.nl and LeasePlanBank.de websites are live! LeasePlan Bank had the desire to integrate multiple websites into one clear and user-friendly website. The corporate website and the website to apply for a savings account have been merged into one new website that has been built from the ground up to accompany the corporate identity refresh.
Collaboration UX and development
Why is the new LeasePlan Bank so special you might ask? Well, Iquality carried out the entire process by using the UX team's expertise for the new design and also having a specialized development team developing the new website resulting in a very well executed website.
A unique UX approach
The UX team went through a complete research process to come to a perfectly applicable design that is completely set out for the needs of the LeasePlan Bank website's visitors.A thorough data analysis of the website- and research data and a UX-workshop with LeasePlan Bank employees contributed to a redefinition of the website's target audience and a clear outset of the website's design.
Two of the most important factors while creating the design were customer engagement and user experience. A blog section was added to improve customer engagement. The user experience is improved by implementing a new FAQ and, among other things, having that FAQ be a part of the funnel during the application process of a savings account. The FAQ is now based on clear, concrete actions and aims to facilitate the application process and to increase the user's self-reliance.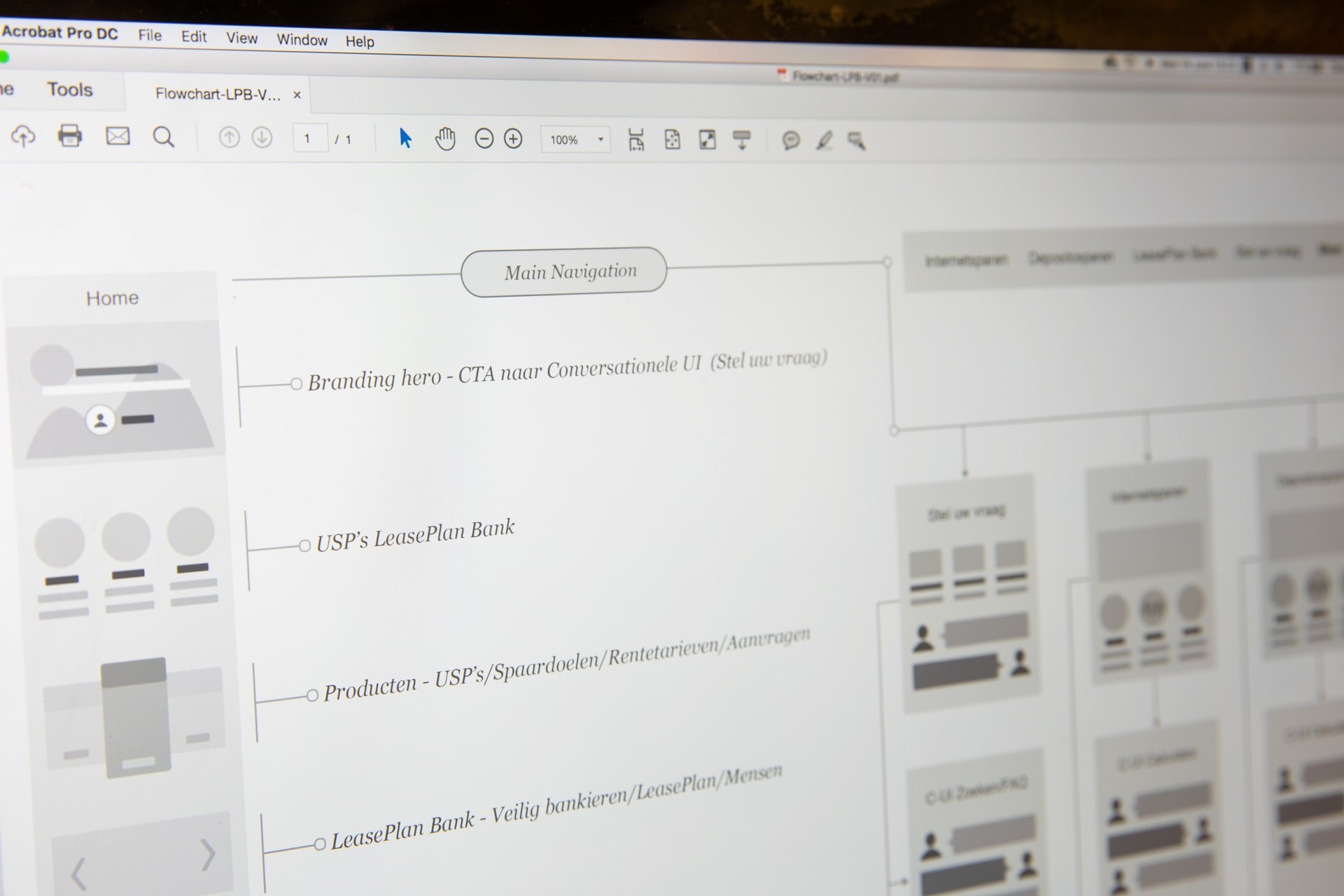 Team as a Service
The entire website was built in Sitecore by the development team. They have years of experience in building complex websites in Sitecore. The team used the AGILE-scrum method to carry out the work. The project was successfully completed within the discussed time frame.
Thanks to Iquality's TaaS-model, we will be highly involved with the LeasePlan Bank websites' development in the future as well. We will continuously measure the websites' data and the development team will expand and edit the websites accordingly. #GetSmarterEveryDay are the words we live by and therefore we will make sure that the LeasePlan Bank website will also get smarter every day.