Introduction
GarantiBank International N.V. is a Dutch bank that distinguishes itself with attractive savings products, service and customer focus. To improve the user experience and save on operational costs, the bank wanted to improve the digital infrastructure. Iquality provided a user-friendly and secure front-end web portal, with the necessary integrations to the other applications.
Digitization of business processes
"GarantiBank's digital infrastructure was in need of renewal," says John van Beek, Managing Partner and Solution Manager at Iquality: "For example, customers would start applying for a savings account via the website, but eventually a lot of paper was sent back and forth. Furthermore, the internal the processes were also strongly focused on paper. As a result, a relatively large number of employees were involved during this process and hardcopy files were moved from the desk to the office."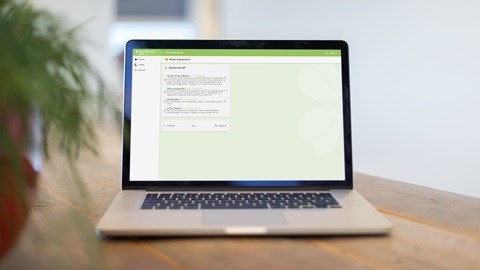 Front-end web portal in combination with Matrix
GarantiBank chose Matrix from Five Degrees to automate their processes and provide customers with a better digital banking environment. John: "Matrix does not have its own front-end, so Iquality was asked to build one. Since we had successfully worked together for LeasePlan Bank in the past, Five Degrees asked Iquality to create a web portal for GarantiBank with the corresponding custom integrations to the Matrix application."
Know Your Customer
Iquality developed a responsive, mobile-friendly web portal which existing customers can use to view their savings products. Furthermore, new customers can apply for a savings product through this web portal. John: "'On boarding' is the term used to describe the process in which new customers register for a banking product. This is done through an intensive identification process, because banks are obliged to investigate who their customers are (Know Your Customer). We have digitized this 'on boarding' process and linked it to Matrix. It was also important that the web portal's design was connected to the current website, so it looks familiar to customers."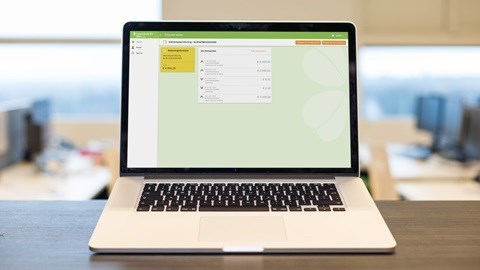 Real-time business information
GarantiBank has now digitized a large part of the paper workflow. John: "This does not only work more efficiently for both customers and employees, it also gives GarantiBank better access to real-time business information. For example, it is now possible to see how many applications arrive in a day. Thanks to the real-time business information, GarantiBank can anticipate more quickly and reflect on whether it is necessary to adapt certain texts or procedures."
Plans for the future
GarantiBank is very satisfied with the results of the project. John: "This is also evident when looking at the plans for the future. In the following months we will improve the web portal and expand with new features. GarantiBank also plans to move other banking products to the web portal. This shows that they really appreciate our work."