Northern European cloud specialist rebrands from Broad Horizon to The Digital Neighborhood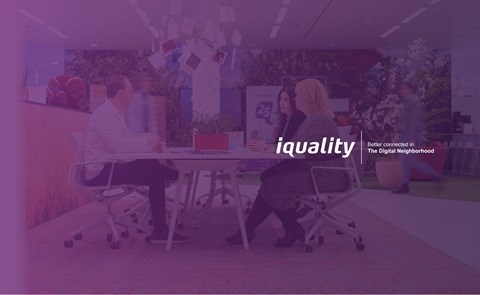 Introduction
27 March 2023: Amsterdam, The Netherlands: Broad Horizon today announces its rebrand to The Digital Neighborhood.
The rebrand is part of the group's growth strategy to better position itself as the go-to community for deep cloud expertise, particularly in Microsoft offerings.
A growing community of 11 independent tech companies¹. The Digital Neighborhood harnesses each company's expertise to deepen collaboration and cross-group delivery to its customers within the Benelux, the Nordics and Germany.
In a fast-moving digital world, the new brand gives the group a more compelling story to tell its customers, talent, and future acquisitions. It also provides a more relevant home for its 11 brands within its community of 1,250 consultants, engineers, and employees.
The group, which started in 2012, has grown threefold over the past three years and now serves over 2,300 customers. As it moves forward with its vision to become one of the strongest tech groups in Northern Europe, the new brand will position the group in a more digitally relevant light and provide a stronger narrative, more reflective of its offering: A digital neighborhood of deep tech expertise, focused on cloud infrastructure & security, cloud consultancy and development, business management solutions, data science and business intelligence.
Fluent in Microsoft and a leading partner to the brand in Northern Europe, The Digital Neighborhood boasts expert knowledge and strong integration across the entire Microsoft ecosystem. Within its community, it holds one inner-circle Microsoft seat, six Partner Advisory Council seats and nine Microsoft specializations. It also has 10 Microsoft MVPs, one FastTrack Recognized Solution Architect (Power Platform), is a Global Enterprise Skills Initiative (ESI) partner, and a Security and Manageability Elite Partner (Engineering Program). The group has also achieved Microsoft Partner of The Year awards in numerous domains and offers one of the most complete Microsoft offerings for a mid-market player.
The Digital Neighborhood companies and their brands – True, DMP, Pink Elephant, Cmotions, Focus Enterprise Solutions, GAC, Delegate, Projectum, 2Foqus, Sulava and Iquality – are all proudly independent yet seamlessly connected across seven countries. Sharing the same philosophy and approach, they help their customers embrace what's next and realize their digital ambitions.
The new brand will make it easier for customers to understand how to tap into the Neighborhood's areas of deep expertise. By partnering with one of The Digital Neighborhood's brands, a customer can call on all of them – all from one point of contact. Put simply, customers can pick and choose the digital expertise they need from the Neighborhood, as and when they need it.
The Digital Neighborhood's diverse group of talent all utilize each other's tech expertise across its various brands. With a focus on talent at its core, The Digital Neighborhood creates an environment where people can be the best at what they do.
The Digital Neighborhood CEO, Jean-Yves Charlier says, 'Building upon a position of strength, the rebrand supports our growth strategy as we look to become a market leader in Northern Europe. It will further support our incredible people agenda, our focus to be one of the most compelling places to work, as well as our initiatives to attract the leading tech expertise in our industry. The Digital Neighborhood brand is contrarian. It's a much stronger, more relevant, and better understood identity for our group within today's digital space.'
For further information please contact:
Rozzyn Boy
rozzyn.boy@thedigitalneighborhood.com
www.thedigitalneighborhood.com
About The Digital Neighborhood
The Digital Neighborhood is your go-to destination for deep cloud, Microsoft and data expertise. Together, we're a growing community of 11 entrepreneurial tech companies and over 1,000 IT engineers. All leading in our own fields, we specialize in all things Microsoft, data and the Cloud. ¹The Digital Neighborhood is made up of True, DMP, Pink Elephant, Cmotions, Focus Enterprise Solutions, GAC, Delegate, Projectum, 2Foqus, Sulava and Iquality. Based in seven countries, our HQ is in Amsterdam, the Netherlands.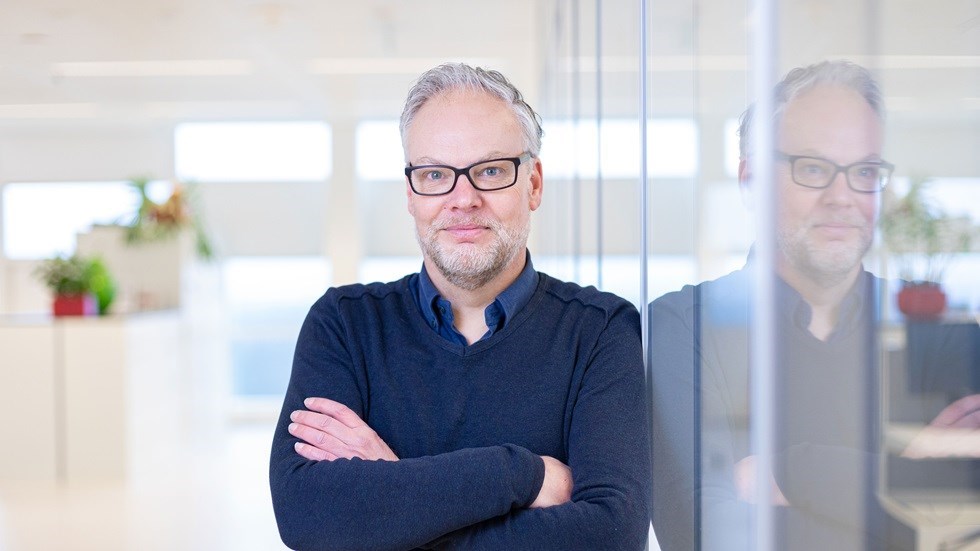 Together we make you smarter
MEET JOHN
I am curious to hear your story. Let's discover together what digital technology can do for you.