Iquality celebrates its 25th anniversary!
Introduction
This month we are celebrating our 25th anniversary
As we announced earlier this year, we are officially celebrating our 25th anniversary this month. We have experienced a lot of growth since it was founded and this is a great moment to reflect. Our managing partners Patrick, Patrik and John are happy to talk about how they experienced the growth of Iquality and what the future looks like.
How it all began
In September 1994, Patrick and John set up the company from their student room in Eindhoven. "During my study Business Informatics I had a part-time job in which I already developed software with DBase 4.", Patrick explains. "I did this for a company that made software for brokers and other small and medium-sized companies. There I saw how setting up and running a business was put together. Shortly thereafter, John and I registered the company with the Chamber of Commerce. "John stated:" It was always clear to me that Patrick would start his own company. In the beginning I was not so sure about whether it would work or not. But it wasn't long before I was convinced and thought to myself: this is going to work."
John had also made his own application for childcare services at the time. Patrick explains: "John had made a Clipper (DBase variant) application for childcare services. At that time, Windows 3.0 was released and we actually wanted to build Windows applications. This was innovative back then. With the 4GL PowerBuilder development environment, it seemed quite feasible and we decided to develop a standard package for childcare."
After building our own applications, it was time for some new challenges. "We were hired as developers by other companies. In the beginning John worked for Bolton, the company that is known for, among others, WC Eend", Patrick explains.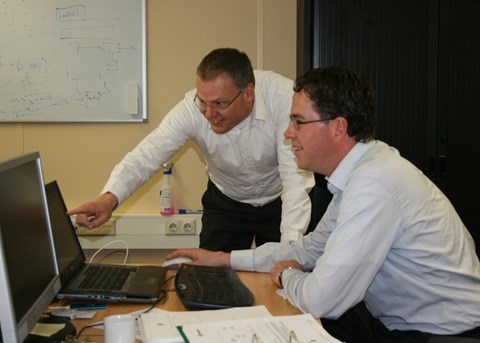 Patrik joined John and Patrick
Patrik van Gelder also started at Iquality during this period. "In October 1994 I joined John and Patrick, which allowed me to combine my graduation period with work at Iquality," he says. "In the first instance I started to help with testing, documenting and making a manual for the childcare package. In the same year I also worked on secondment. I then personally designed, built and tested a management information system for the UMCU. I also worked here a few years later as an interim information analyst for the P&O department of the hospital."
"After Patrik, more developers joined our company. We then seconded these developers to other organizations," Patrick Joosten says.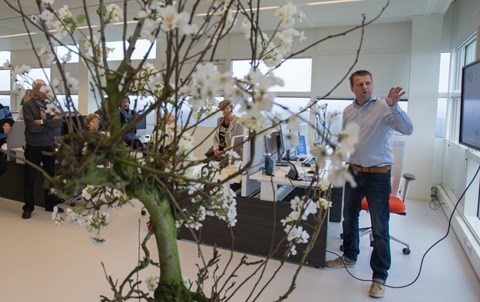 Working directly with customers
At a certain point there was a desire within the company to work directly for customers. "We decided to become a reseller of software solutions. We thought this was a good way to do business directly with customers. This went quite well for a number of years. However, simultaneously seconding people for software development proved to be difficult", Patrick says. John adds: "In the end, we stopped reselling. We wanted to make unique solutions and really make a difference for customers."
We looked further into options for working directly with customers. "Over time, we have succeeded in working without intermediaries for customers and we have taken more and more responsibility to devise, build, manage and improve solutions," Patrick says.
Patrik van Gelder also sees growth reflected in his various roles within the organization: "When I started at Iquality (then Sirius), I was confronted with all kinds of new technologies such as relational databases and SQL. Patrick and John taught me the principles." Patrik quickly picked up the new material and over the years he developed himself continuously. He has build applications for various clients such as Epson, the Dutch National Archive, Dutch Customs and Rabobank. "Over the years I have had many different positions at Iquality. I started as a tester, software developer and functional designer and as Iquality grew, so did my function. I became a project manager at a certain point, after which I started working less directly for the customer. My role changed to department manager Support and Engineering and eventually (with the arrival of our team approach) I became team lead for the operational team and also business coach. For some clients and projects I am only involved as a consultant."
Iquality now and in the future
The growth that has been achieved over the years continued even further. Iquality grew into what the company is now: a partner in the field of DevOps and UX, with three offices at different locations and 55 employees.
Patrick Joosten shares: "The content (technology), form (secondment, project or TaaS) and scope of services are constantly changing and it is a challenge to make choices that match the demand in the market."
Despite all the changes, digital innovation is still in Iquality's DNA. Patrick explains about the ambitions of Iquality: "A returning factor is our ambition to create unique software solutions and make a difference for users. Now, for example, we have a number of projects in progress, such as: Igree, Duoloog and Yib Yib."
Patrik agrees: "The ambition is still there to develop unique products and to create something that really adds value. We want to develop, support and expand software with a team. That is really in our DNA and that is also the drive with which we do things."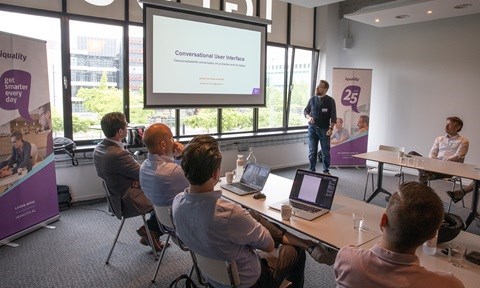 Sustainable collaboration
John sees the future as an opportunity to use digital technology to make relationships with customers, suppliers, staff and society more sustainable. He says: "The impact of digital technology is increasing, so we want to collaborate intensively and, where possible, do business together. The most sustainable thing is to learn from each other every day, to experiment and to become more skilled at applying digital technology. We also do this, for example, by participating in startups and projects."
Sustainable collaboration and digital innovation continue to be important drivers for the future and, to a certain extent, also determine the way Iquality works. John explains: "We opt for other forms of cooperation. We work with multidisciplinary (UX-DEV-OPS) self-managing teams that collaborate intensively with customers and partners. Our teams are increasingly growing towards a model that is aimed at achieving a certain outcome together. Our challenge is to continually improve our teams and connect them with the objectives of our clients."
Our journey through the years
Do you want to experience how Iquality has developed over the years from a student startup to a fully-fledged digital partner with three office locations? Take a look at our anniversary website and behold the journey of Iquality through the years!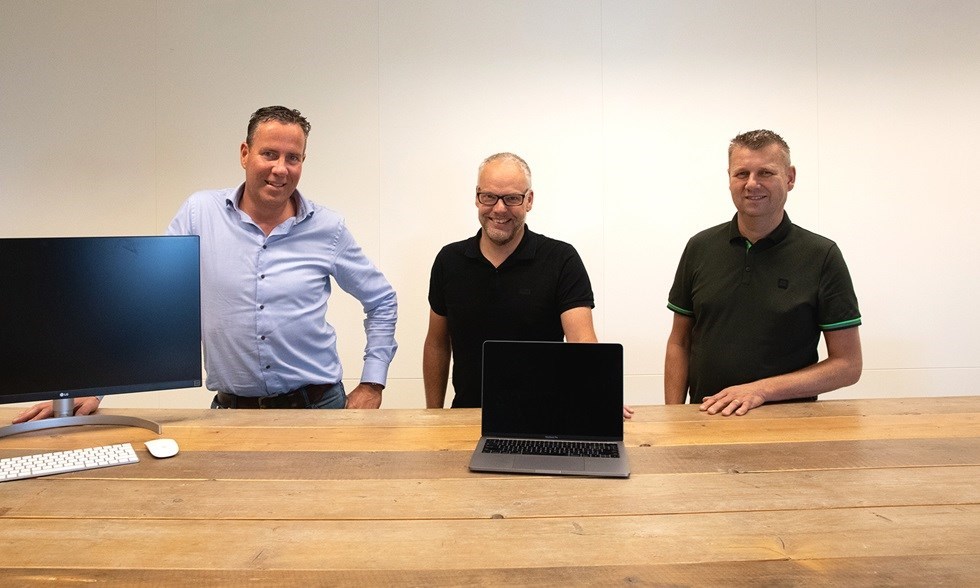 Iquality's 25th anniversary!
Iquality through the years
To mark our anniversary we have set up a timeline with various highlights of Iquality over the years. Take a look at the timeline at our anniversary website.