Corporate social responsibility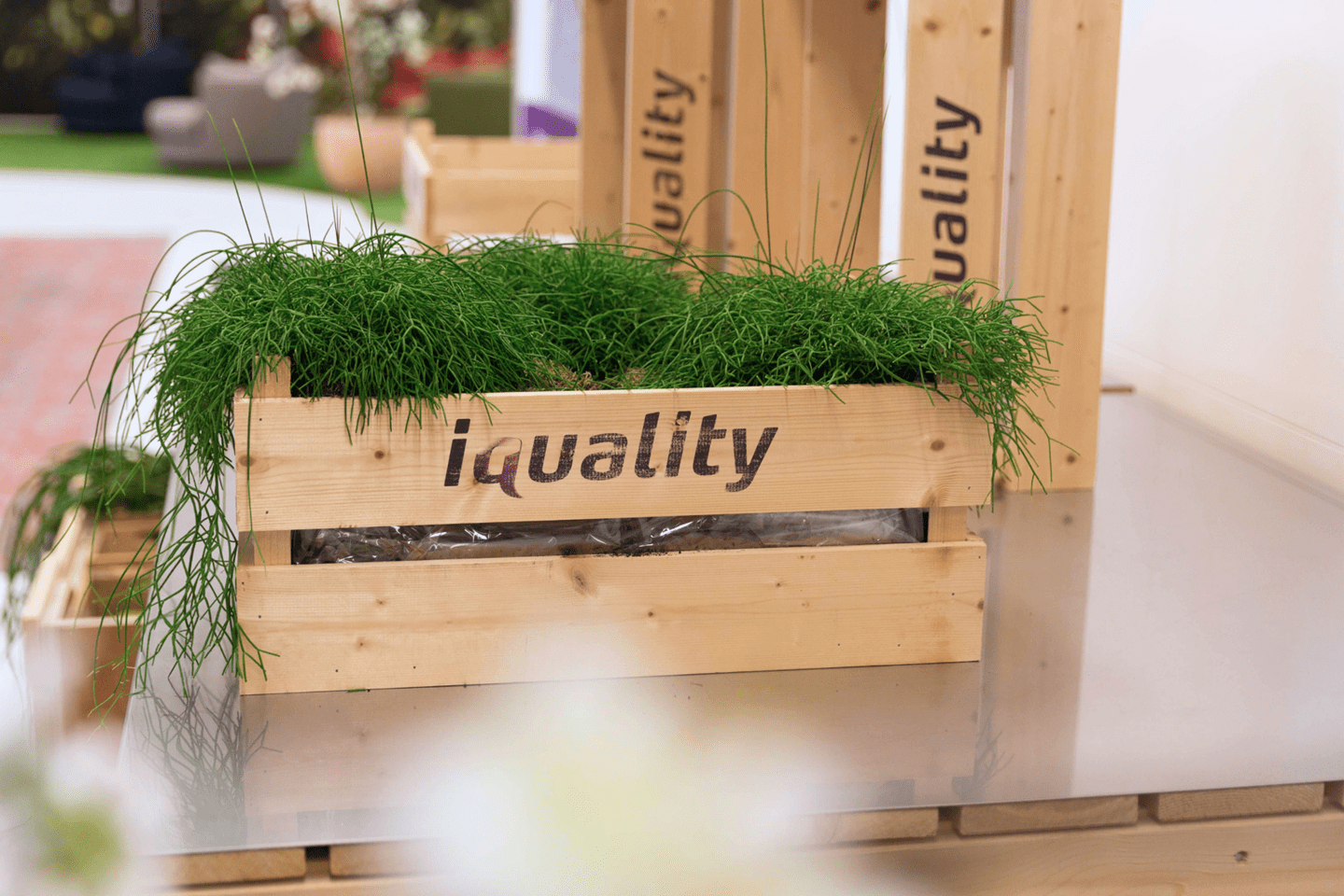 Introduction
This is how we make a difference!
Corporate social responsibility is in our DNA. Within Iquality we are actively involved in this on a daily basis. It is our ambition to bring about innovation and to build the world of tomorrow. We want to achieve this by taking the initiative to form sustainable and future-proof solutions for our customers, by discussing the interests and consequences of the people involved and the environment, and by coming up with innovative proposals.
In doing so, we try to give our colleagues a positive feeling about their working day and to encourage them to live a more conscious life – one of the core tasks of being a good employer. We do this, for example, by offering fresh fruit, separating waste, working while sitting, standing or cycling, not creating an overtime culture, encouraging the use of electric bicycles, etc. In short, promoting health awareness.
We believe in the Sustainable Development Goals
We believe it is important as an organization to be aware of the impact we can make with technology. But also how we can make a positive contribution to people, society and the environment. That is why our CSR team meets monthly to discuss new ideas, progress and achieved goals. To demonstrate what we as a company contribute to, we take five Sustainable Development Goals (SDGs) of the United Nations as a starting point.
Goal 4: quality education
Transferring knowledge to the next generation, that is the goal. Twice a year we organize programming workshops at a primary school in the area. With these workshops we want to make programming more visible to this young group. In addition, we want to stimulate children's creativity, cooperation and problem-solving abilities. Would you like to know more about our programming workshops? Read more here.
Goal 5: Gender equality
The IT industry is still often labeled as a 'man's world'. As a representative of the IT sector, we feel called upon to pay attention to the male-female ratio within Iquality. For example, when recruiting new colleagues, we use not only male-coded words, but also female-coded words. We also show our female colleagues with photos. This is how we tackle inequality at an early stage.
Goal 8: Decent work and economic growth
Suitable opportunities or equal opportunities? We focus on the former. We think it is crucial not to judge each other based on your place on the social ladder. This means that we deliver tailor-made solutions and ask ourselves whether we actually offer suitable opportunities to everyone, instead of blindly offering the same opportunities. That is why every year at least two people with a distance to the labor market want to give a chance within Iquality.
Goal 10: Reduce inequality
Unfortunately, it is also possible to exclude users within digital solutions. At Iquality, we always make sure that no one is left out, regardless of the user's skills. If this is not taken into account when developing websites, applications, technologies and tools, it creates barriers for users. MVO member Ruben closely follows all innovative developments and then shares this knowledge with all colleagues.
Ruben Janssen, Frontend Developer & MVO member at Iquality, tells: "In my position as a Front-end Developer, I am working daily to realize software, applications and tools in such a way that they are accessible to all end users. I find it interesting to research new developments and share findings with my colleagues. In addition, it gives my daily work extra depth and diversity because I contribute to the policy on various CSR-related topics."
Goal 10: Reduce inequality
Our carbon footprint? We're on top of that. For example, in 2022 we planted trees together with Stichting StukjeNatuur. By planting more than 1,000 trees of different species in the autumn of 2022, we will be climate neutral for the year 2021. We are proud of it! Read more here.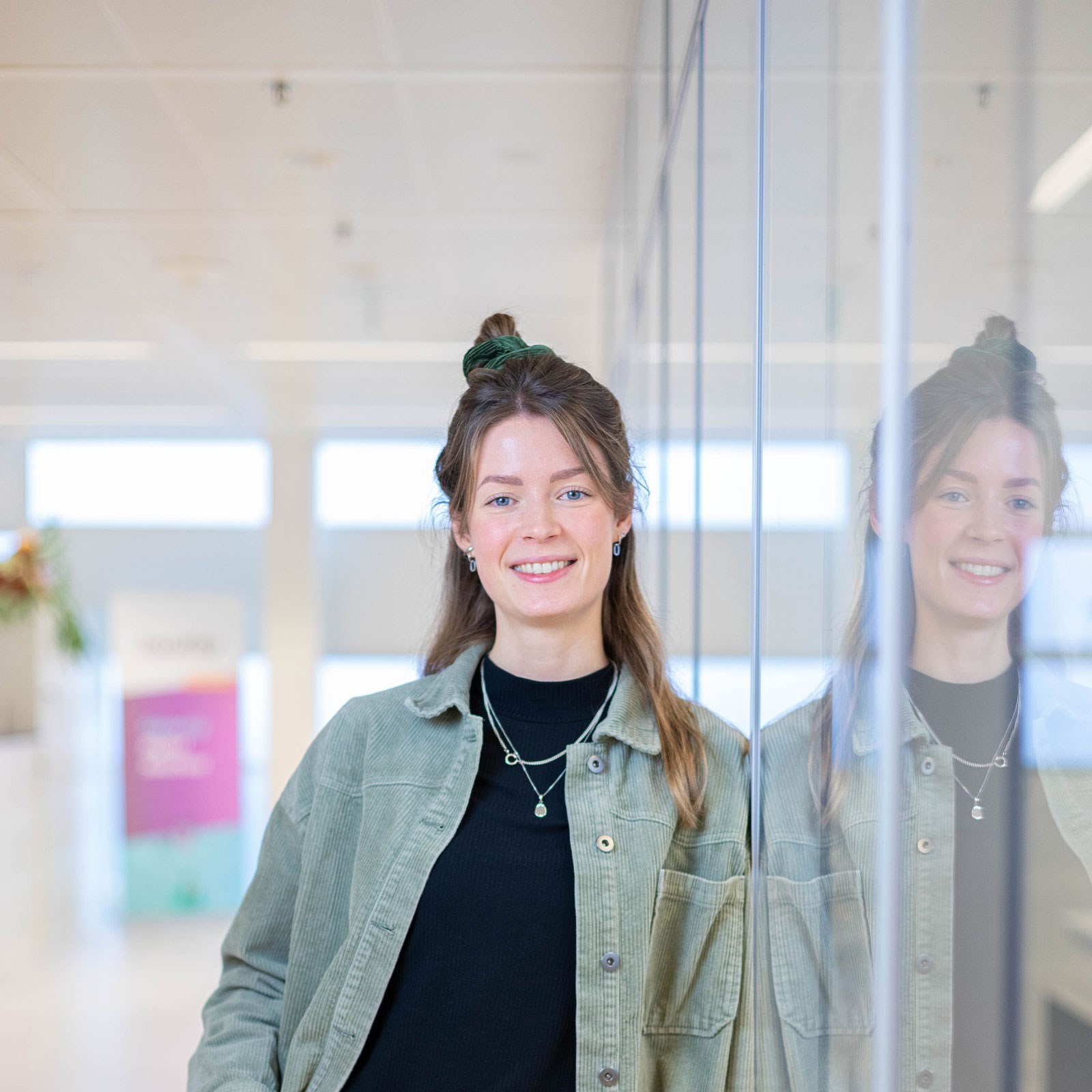 Would you like to know more about CSR and Iquality?
MEET MEREL
Merel IJpelaar is a committed CSR team member, he is happy to help you with your questions about CSR and Iquality.