Introduction
Collaboration with PreZero
Spread over 2018 and 2019, the corporate websites of PreZero (previously SUEZ) worldwide were transferred to Sitecore. In the last quarter of 2018, all content of the Dutch PreZero website had to be transferred to this new Experience Platform. This is where the collaboration between Iquality and PreZero started. We were able to help PreZero with the transition to Sitecore within the deadline successfully.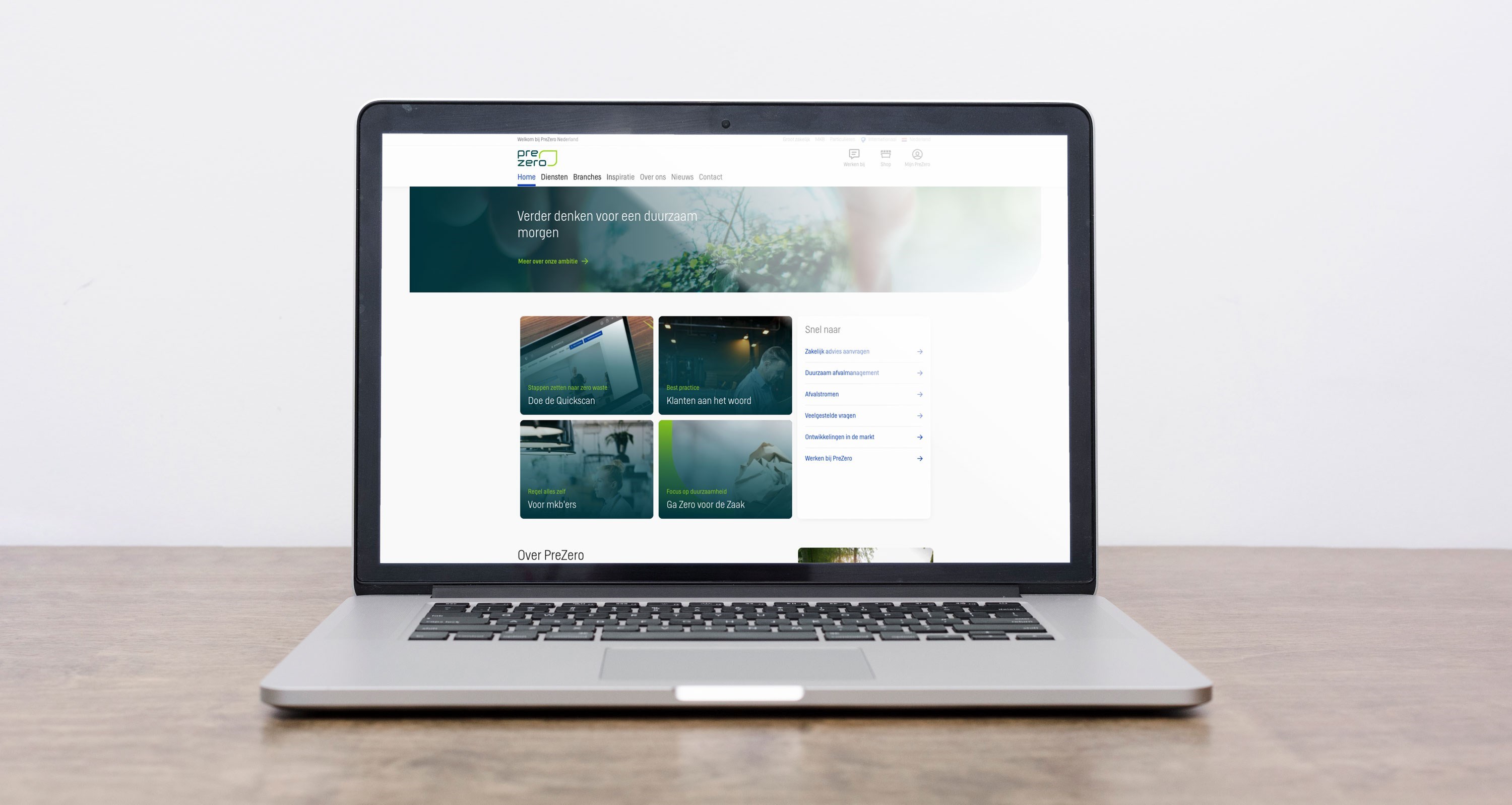 The new customer portal
After this, our cooperation continued. There was a need to get a customer portal off the ground for PreZero Netherlands. A portal had already been built, but it was not yet live and in use.
Annie de Loijer, Marketing Director of PreZero the Netherlands, says: "We conducted a survey among our small business customers. In doing so, we discussed them and looked at their needs. The goal was to improve the customer journey." This research laid the foundation for the possibilities within the portal. Annie continues: "We have many small business customers in our portfolio and they increasingly indicated that there was a need for self-service. The customers wanted to be able to plan things in their own time."
Our specialists got to work and expanded the current portal so that it could be used by PreZero customers. Richard Kroeze, Team Lead Digital at Iquality, explains: "We have started to adjust the user management and offer for non-container types of waste and hazardous waste. Then we went a step further and created a homepage for the portal. If you log in to the portal as a customer, you will end up on your own personal homepage. Here it will be possible to see your personal messages and (depending on your user role and the associated rights) also your containers, planning, invoices and contact options. The portal also has a referral to the PreZero shop, so that the customer can also purchase other necessary services. In addition, you can now arrange in the portal that hazardous waste or other types of packaging are collected."
PreZero uses SAP to record its business processes, so the customer data is also recorded in this system. Richard says about this: "We have made a link between Sitecore and PreZero's SAP system. This allows the customer data to be retrieved from SAP and used in the portal."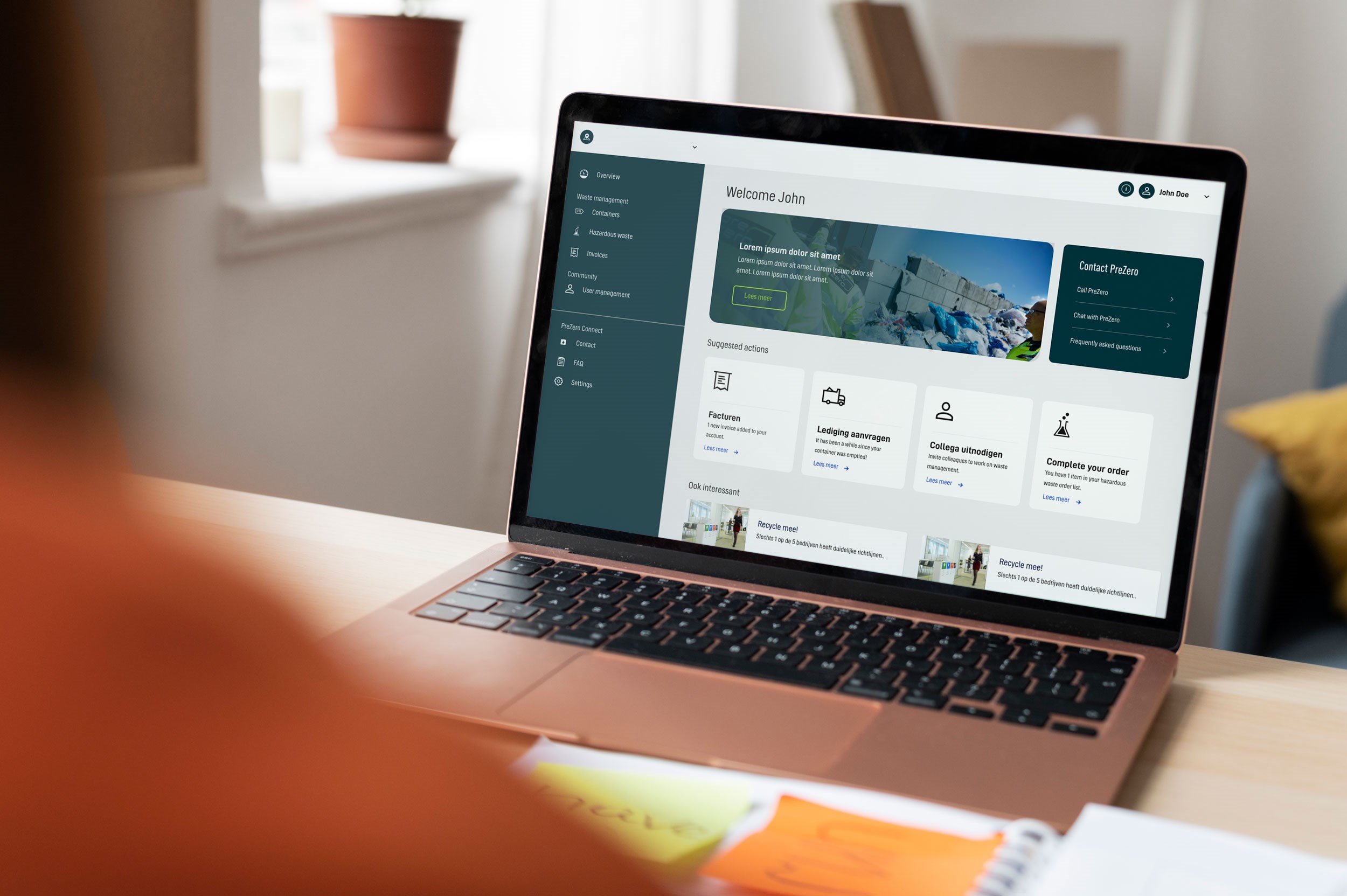 More possibilities and personalization are in store
In addition to the functionalities that have already been implemented, the customer portal naturally offers even more opportunities for marketing and improvement of services. Annie explains: "This year the focus is on improving the customer experience, after which we want to further optimize the customer journey with more personalization. For example, we are now making arrangements to be able to approach our customers personally in the future with information that is relevant to the target group. We also want to show personalized offers within the portal. This includes notifications about when we will come to collect waste or, for example, to inform about new prices. But also, the possibility to offer personal actions or to show documents."
Iquality was very open and constructive. They wanted to make this a success together.

Annie de Loijer - Marketing Director at PreZero
Collaboration with Iquality
A successful result
In June 2020, the portal is being used by 3,500 customers. Now the portal is still widely used to place orders. As the portal expands with personal information, PreZero hopes that the customer portal will be used as a source of information more.
Ready for the next step in your customer journey?