Introduction
The yacht builder of this generation
Simultaneously with the annual international Monaco Yacht Show, Damen Yachting has launched a new website for their brand Amels. This website is the first within the new "multisite environment" and part of Damen Yachting's digital transformation. We have set up a Digital Experience Platform (DXP) where speed, security and flexibility play a major role. Thanks in part to an advanced technical implementation, the end result is a refined and modern experience that matches the brand experience of Amels.
About Damen Yachting
Damen Yachting has a rich history of luxury yacht building. They are the Dutch master yacht builder behind more than 100 Amels superyachts, SeaXplorer expedition yachts, Yacht Support vessels and major refit projects. As part of the Damen Shipyards Group, owned by the Damen family, they strive for innovative technological solutions for their yacht building.
The history of Amels, too, has evolved over the years. From wooden fishing boats, steel tugs and small sea trade vessels to the first superyacht 'the Kataline', the Amels brand remains resilient, strong and smart by adapting and continuously evolving.
'The best fit': Digital Experience Platform
The digital transformation of Damen Yachting started with brand designers Brandnew. Brandnew has established a new branding and translated this into a digital design that is fully in line with the philosophy of Amels - 'taking time into your own hands'. The new branding exudes serene sophistication, understated elegance and vibrant charisma.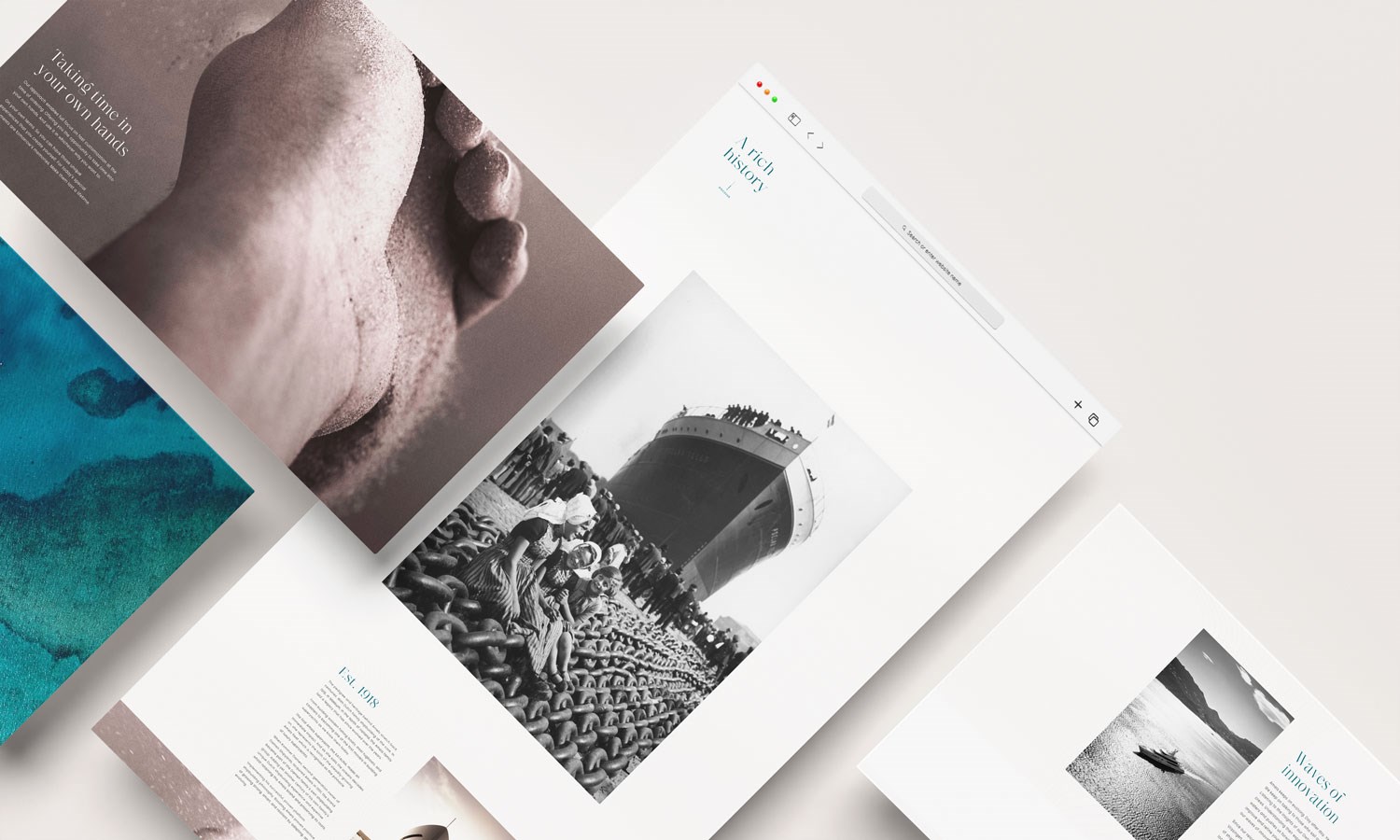 Ronald Nieuwenhuis, Team Lead at Iquality, explains: "by combining the expertise of Brandnew and Iquality, we have taken the first step towards a new digital platform, where both experience and technology are of the highest level."
A Digital Experience Platform has been set up for Damen Yachting. A DXP is an ecosystem of self-assembled integrated technologies to deliver seamless, customized experiences. The central point of the platform is the headless CMS Storyblok. Storyblok is a perfect fit for Damen Yachting because of its variety of features: the visual editor, the possibilities to set up a custom workflow and the intuitive way in which content can be managed. Based on the wishes of Damen Yachting, we have expanded the platform with best-of-breed solutions. "We use the tech stack that we and Damen Yachting believe in," says Ronald Nieuwenhuis.
Thomas Wieringa, Marketing Director at Damen Yachting, says: "we are now ready for the future! Through this platform we can easily and efficiently scale up, use new functionalities faster ánd the modern experience suits the luxury brand of Damen Yachting".
With the implementation of this tech stack, Damen Yachting took a first step toward a fast, scalable and secure platform, but not only that: we created a digital experience that reflects the luxury Amels brand.
We are now ready for the future! Through this platform we can easily and efficiently scale up, use new functionalities faster ánd the modern experience suits the luxury brand of Damen Yachting

Thomas Wieringa, Marketing Director at Damen Yachting
'Waves of innovation'
The new Amels website really takes its customers into the story of Amels and the luxurious world of superyachts. The story is told in an innovative way; dynamic, visual and interactive. This makes the Amels portfolio the absolute centerpiece of the website. Following the fully animated 360° video, the visitor is able to view the model himself from all angles. It properly depicts the ultimate experience of Amels.
Annemarie van Noort, Account director at Brandnew, says: "After the complete rebranding of Amels, it was also the website's turn. Starting from a powerful visually driven website concept, we developed a front-end design and UX design that allowed Iquality to lay out the structure. With the creation of the fantastic 3D renders, and after we filled all other content, there is an end result we are proud of."
While the portfolio is the focal point of the experience, it has also been the biggest technical challenge. It is important that -despite the use of heavy renders- this does not affect the response time, responsiveness, seamless scrolling and functioning on every level. By applying advanced front-end, we are proud to say that we have achieved this result: a fast, user-friendly and stunning digital experience.
'Get Smarter' with Storyblok
Based on our motto "Get Smarter Every Day," we are constantly looking for new innovative technologies that we can use to advise our clients in a specific situation. In this way, Headless CMS Storyblok caught our attention - a strong platform and rich in features that we believe in.
"Using Storyblok allows us to focus on delivering value instead of spending time and budget on maintaining the CMS system. Storyblok is always available, up-to-date and delivers great performance, all as part of the Storyblok SaaS offering," said Ronald Nieuwenhuis, Team Lead at Iquality.
In addition, Storyblok features a powerful and very user-friendly visual editor. Before content is published to a production environment, content managers are able to prepare content and share a preview with stakeholders, something the team at Damen Yachting can greatly appreciate.
The future of Damen Yachting
With this new platform, Damen Yachting is prepared for the future. Adding new functionalities is easy and efficient. Scaling up? That is the next step, starting with the migration of the corporate website of Damen Yachting www.damenyachting.com from Wordpress to this new platform. In short: an exciting future awaits Damen Yachting!
Do you have questions about this tech stack? Or can we help you put together a DXP? Let's meet!