Iquality acquires Microsoft Gold certification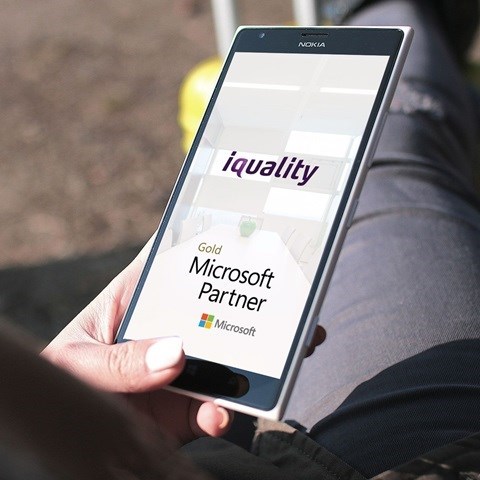 Introduction
Introduction
Iquality has been connected with Microsoft as a partner since 2004. The past week, Iquality obtained the Microsoft Gold certification for the 'Application Development' competence. The Gold certification is the highest achievable award within the Microsoft competences.
Requirements
In order to acquire this certification, Iquality was test by Microsoft in the area of knowledge, certified employees and customer references. For example, employees had to obtain a certificate in the field of Solution Development.
What does it entail?
We develop a large number of solutions for our customers with Microsoft technologies. Gold Partners enjoy a wide range of advantages, such as direct support from Microsoft and access to products and training programmes. For our customers, this means that they can directly make use of Microsoft's worldwide expertise. By acquiring the Gold certification, we are informed of developments within Microsoft at an early stage and are able to respond to these accurately. As a result, our customer solutions can always be developed on the basis of the latest insights.
More information
Would you like to know more about the Microsoft Gold Partnership, or about the advantages it offers for our customers? Please contact John van Beek.