Innovate digitally with our central themes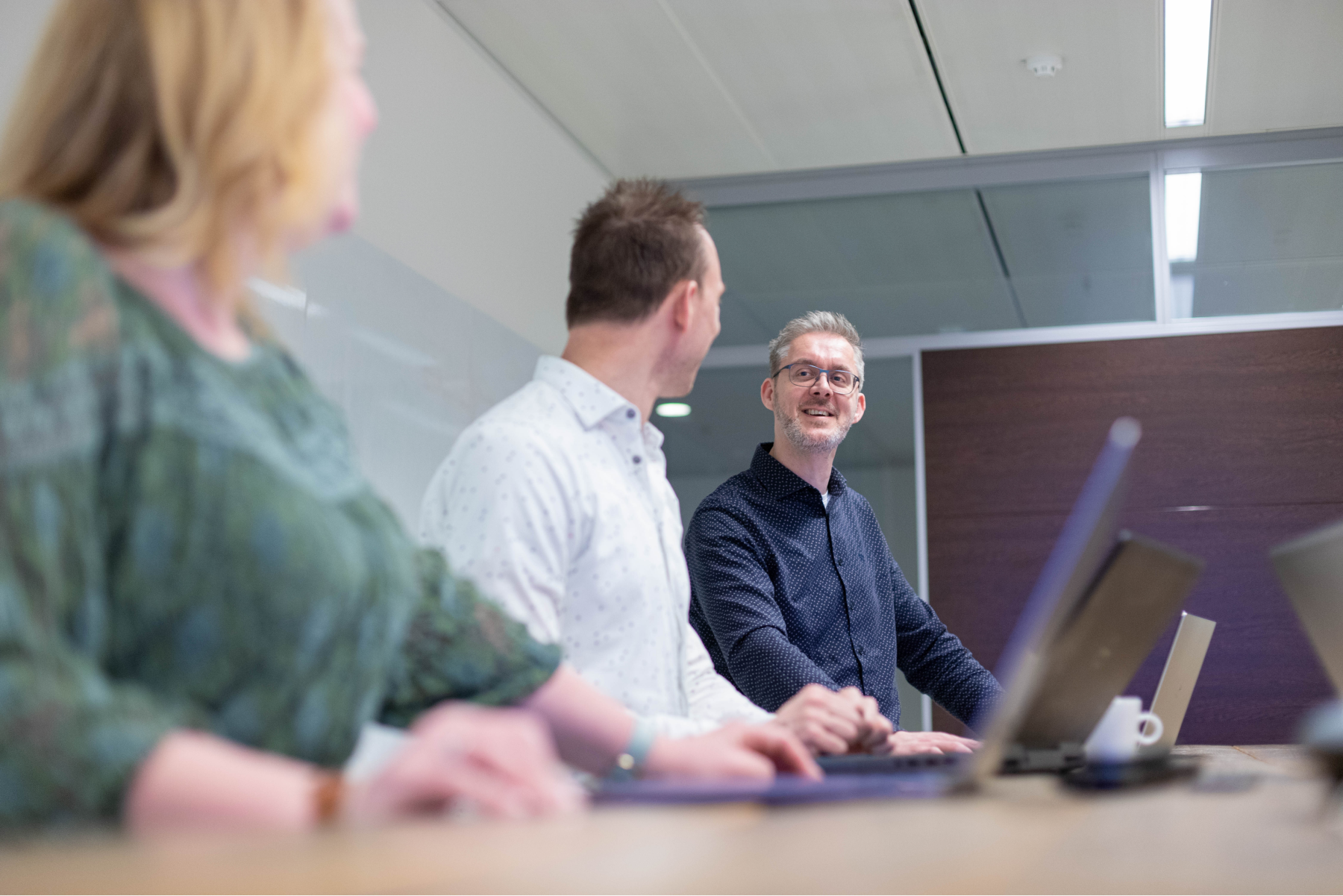 Introduction
Innovating digitally
As an organization, digital innovation is essential to meet the growing needs of your customers. Meanwhile, new techniques and tools are being developed continuously and it is impossible to respond to everything. It is therefore important to make choices as an organization and to prioritize developments.
But how do you know which trends and developments you should respond to? And which trends match your overall business strategy?
A digital innovation partner
We help you find the answers to these questions. Thanks to our many years of experience as a digital partner of various organizations, we are aware of the latest digital trends and developments.
We also think along with our customers on a strategic level. We look at your goals, ambitions and possibilities. Based on this, we implement software solutions within your existing digital landscape.

It is not for nothing that we have put "Get Smarter Every Day" at the heart of our business operations. We want to become a little smarter every day, together with our customers.
New technologies and possibilities are at the base of our themes
Because it is important to study the new technologies and their possibilities carefully, we have chosen to focus on three themes. These themes are based on common problems within organizations dealing with digital transformation. In addition, our themes are based on new technologies that are opportunities to organizations to improve their business processes and increase conversions.
Here you will find more information about our central themes: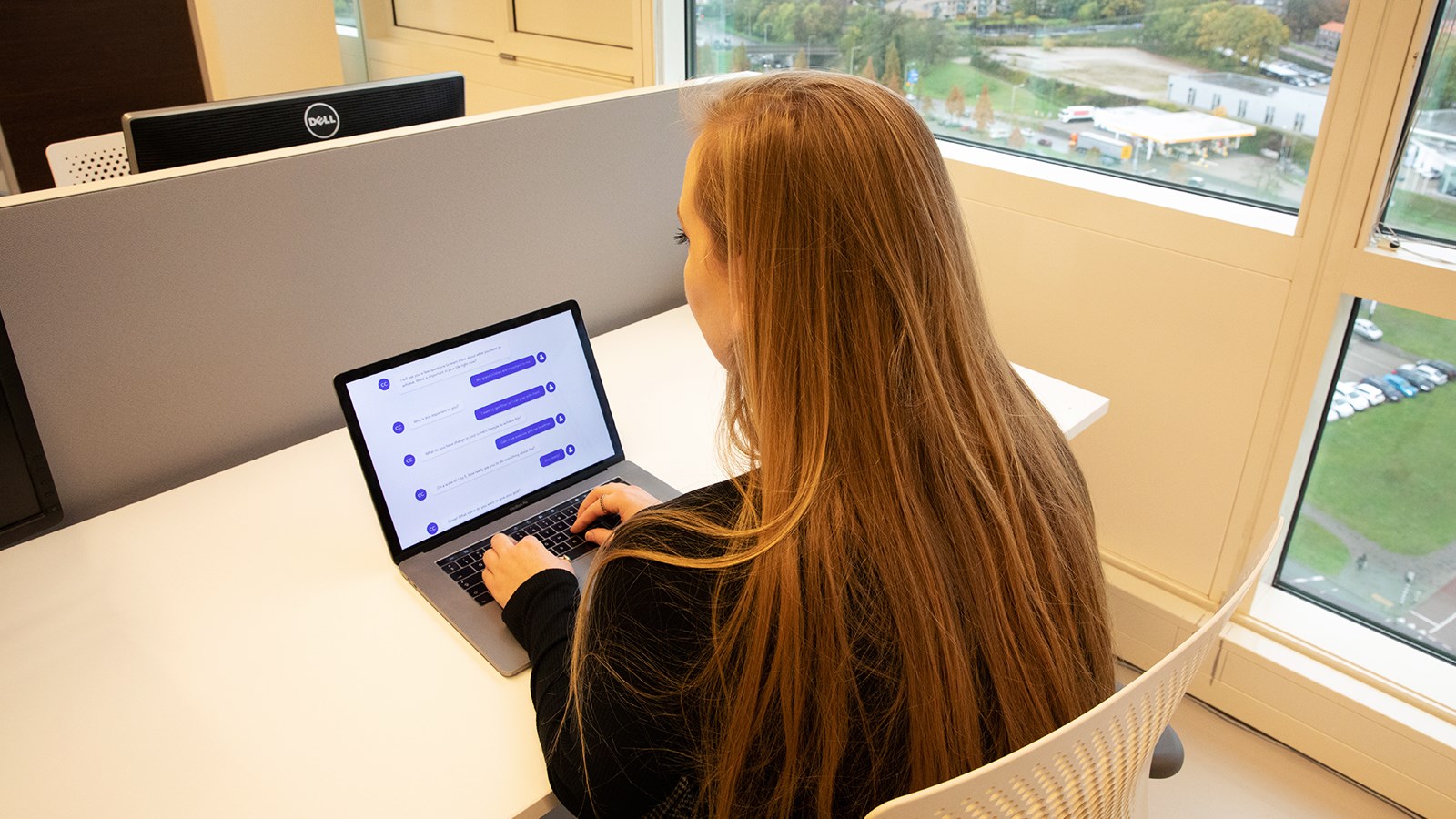 Conversational User Interface
Digital technology is becoming more and more human oriented, we think this is a good thing. Techniques that have been further developed in recent years make this possible. Think of Artificial Intelligence and Natural Language Understanding. These techniques are often also used in the design and programming of a Conversational User Interface.

Conversational UIs are used in the form of voice applications, chatbots and guidance paths. Do you want to know more about this? Read more here.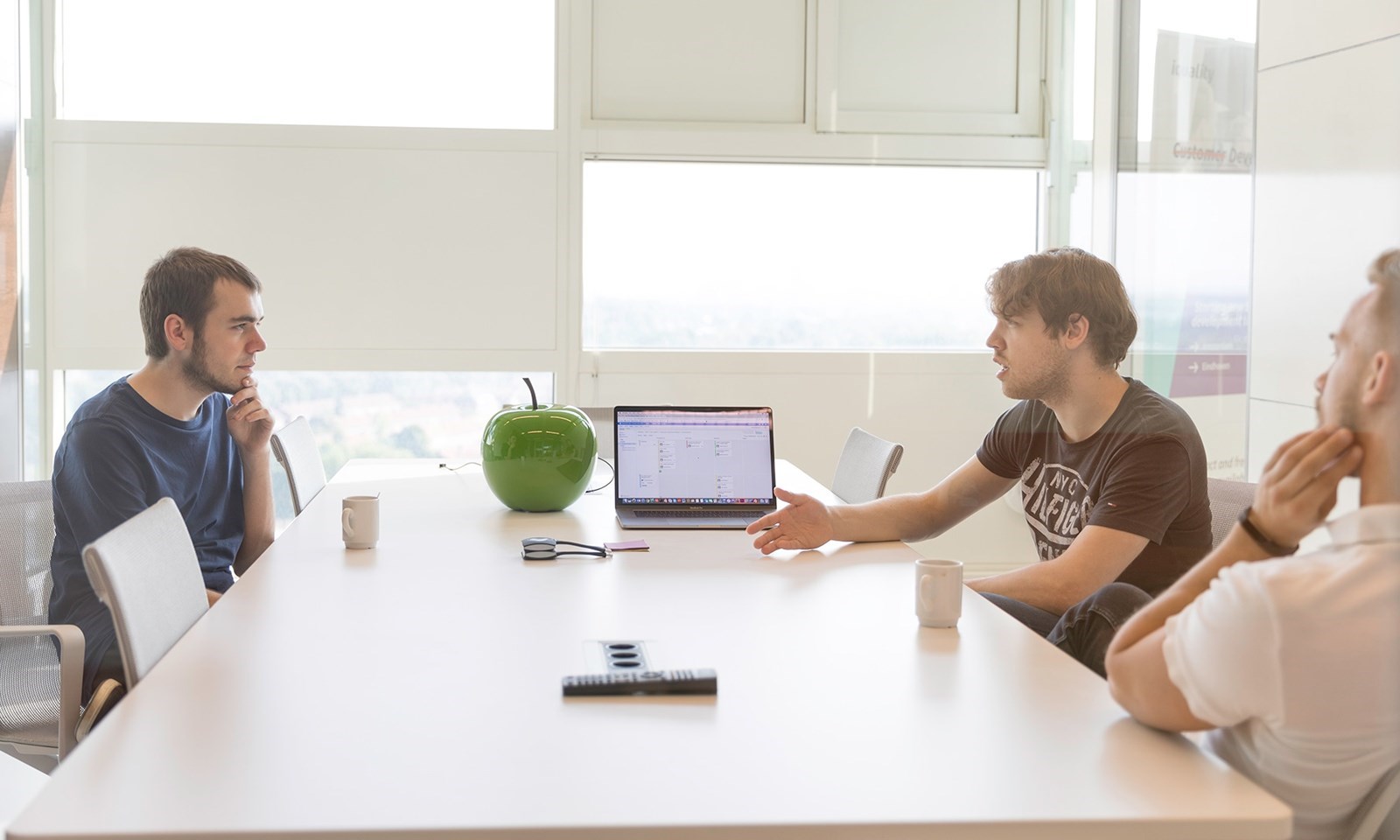 Application Modernization
Numerous new technologies are all developing at an unprecedented rate. This also includes a range of new programming languages and application architectures.

In addition, organizations are faced with the many new possibilities that can be used to meet the needs of the increasingly demanding user.

But how do you deal with the legacy systems that arise and the growing needs to respond quickly to new developments? You solve this problem by developing and executing an application modernization strategy. Do you want to know more about this? Read more here.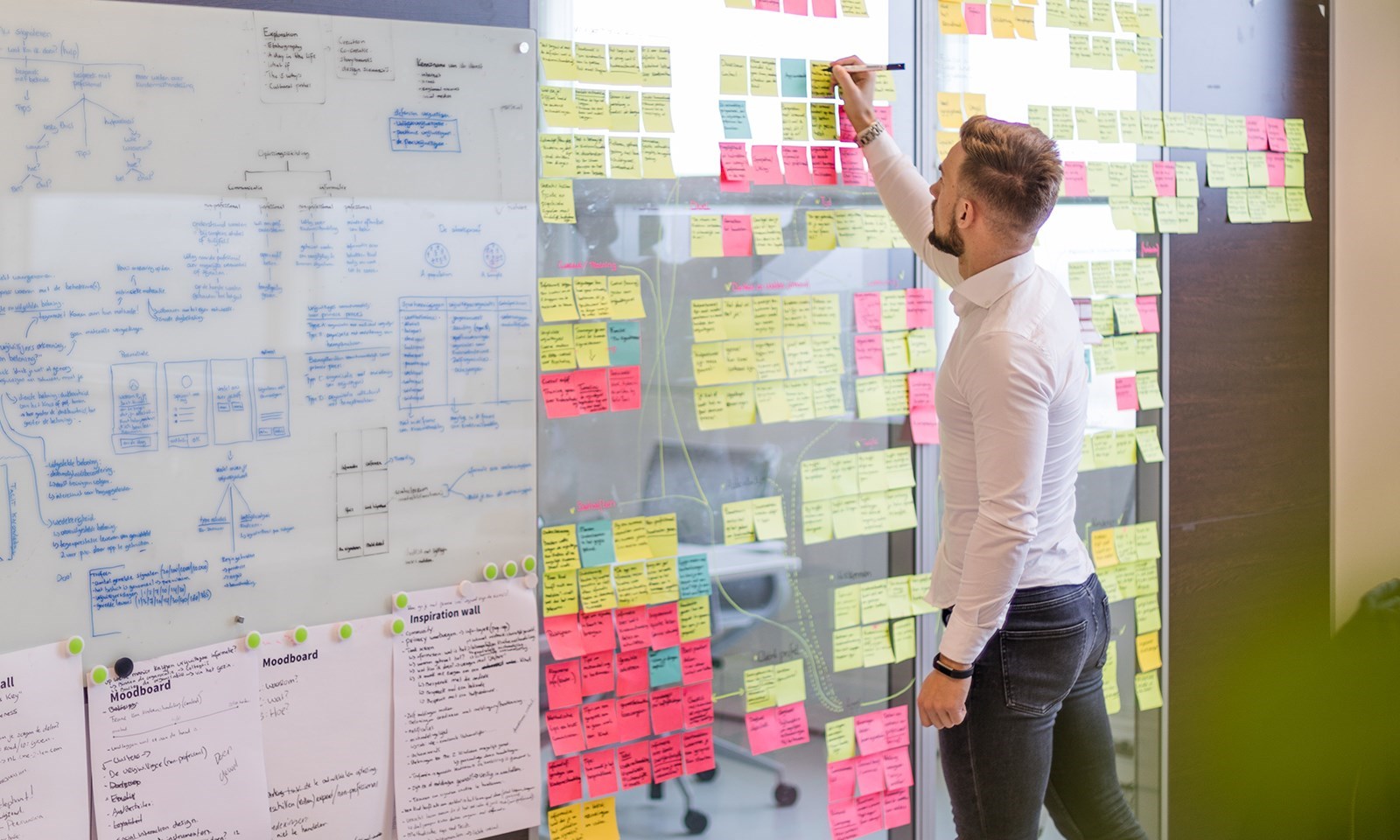 Digital Experience Stack
Due to the extremely rapid growth of new technologies and tools, you naturally want to be able to switch just as quickly to apply these innovations within your organization.
A solution for this is building your own Digital Experience Stack . With a Digital Experience Stack you can modularly build your own Experience Platform with various tools and software. This way you can switch much faster, because you can easily replace or add software to your application landscape.
Do you want to know more about this? Read more here.
Do you want to know more?
Do you want to know more about how we help our customers with digital innovation? Please contact us for an introduction!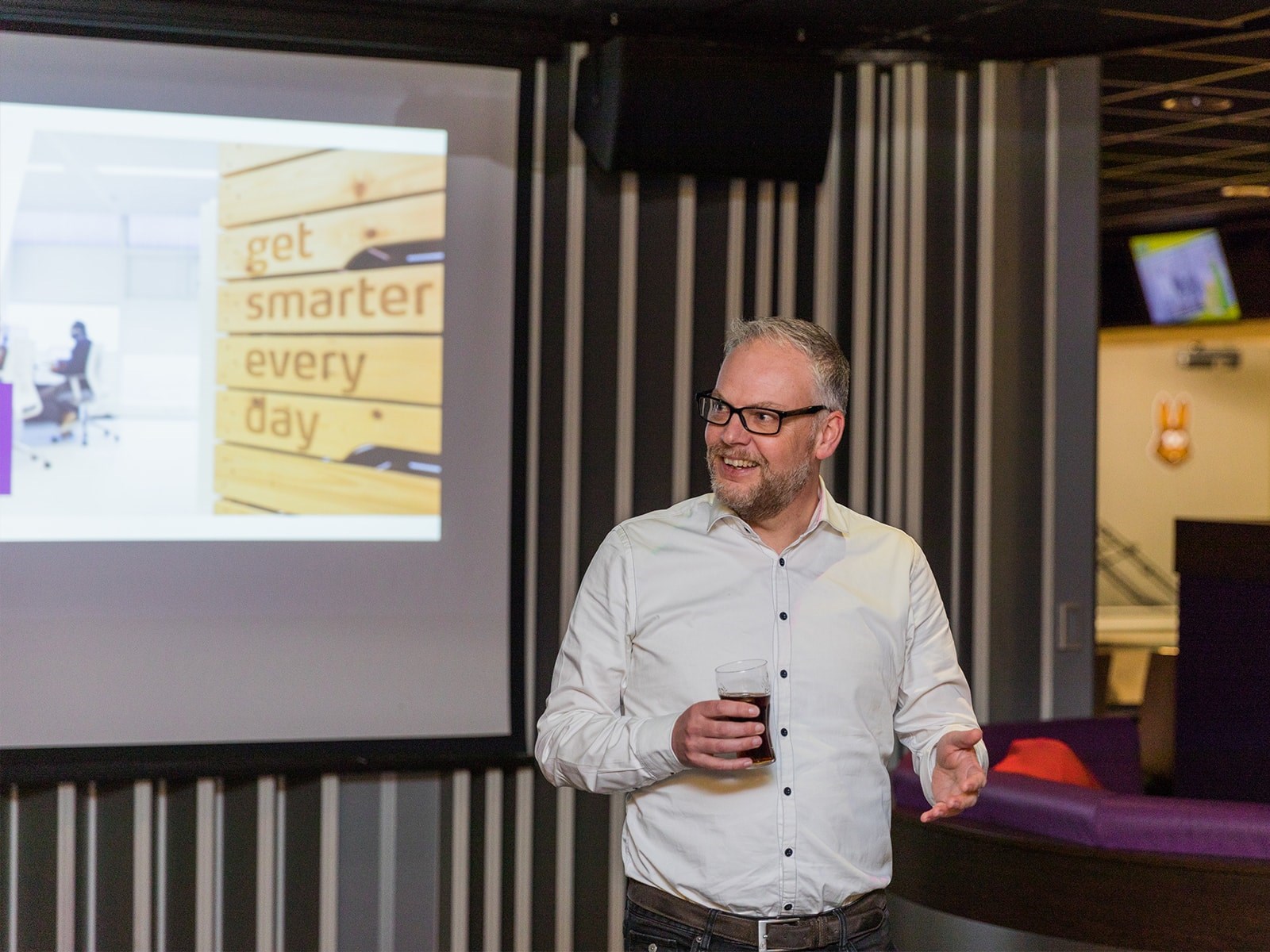 Contact
John van Beek
I am curious to hear your story. Let's discover what digital technology can do for you.