Working method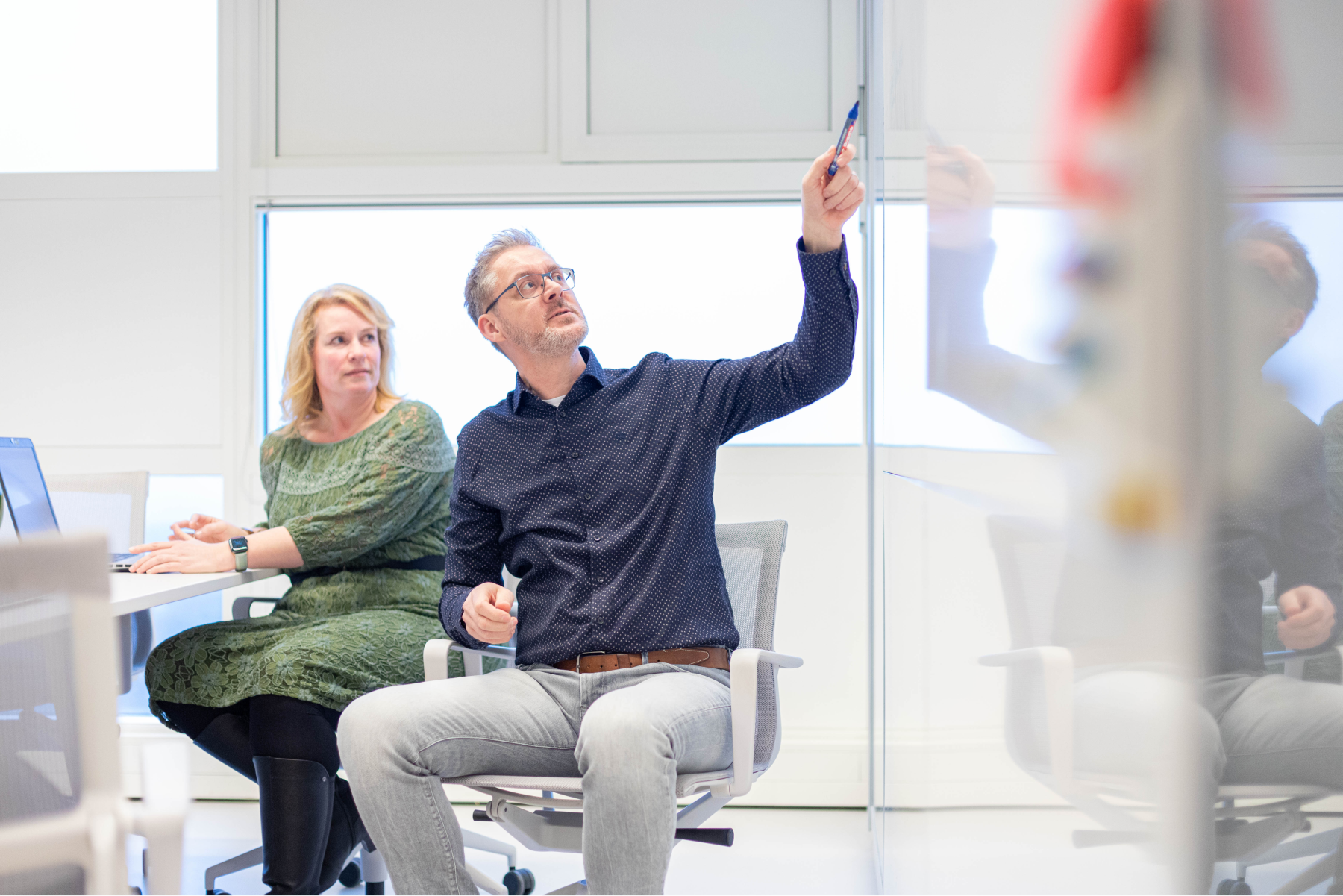 Introduction
How we work
Developments in digital technology are increasingly affecting the way we work together and live. For companies and organizations, developments in technology increasingly determine the degree of their success. Moreover, the world is changing non-stop. This means that the development of software, apps and sites is not a one-time challenge, but a continuous process.
We would like to work with you as directly as possible. We do not hide specialists behind a service desk or project manager. Whether it's discussing a new idea, advice or operational support, we put you in direct contact with the team members who will help you further. Want to know more about our multidisciplinary teams? Read more here.
We bring design, development and support together in multidisciplinary teams and make these disciplines directly available to our customers. In other words, real collaboration, without a helpdesk wall

John van Beek, CEO of Iquality
Complete integrated solutions with UX, DEV and OPS
In our multidisciplinary teams, User Experience, Development and Operations are merged in a continuous cycle. We call this the UX-DEV-OPS method. We are convinced that a continuous cycle of these expertises ensures that business and IT are seamlessly aligned and that constant development can be achieved.
User Experience (UX)
Our UX designers focus on developing a solution vision, taking into account an optimal connection with the end users. We examine needs, requirements and the essence and design an optimal user experience.
Development (DEV)
Development gives direction to further development of the solution. That means our developers create the experience and functionality in technology. By using the Scrum methodology, we are able to continuously innovate the solution through the process of building, testing and releasing (improvements and extensions).
Operations (OPS)
When your digital product or functionality has been launched, we focus on providing support 24/7. We monitor and maintain your digital solution so that it continuously meets the quality requirements and is therefore optimally available to users.