Projects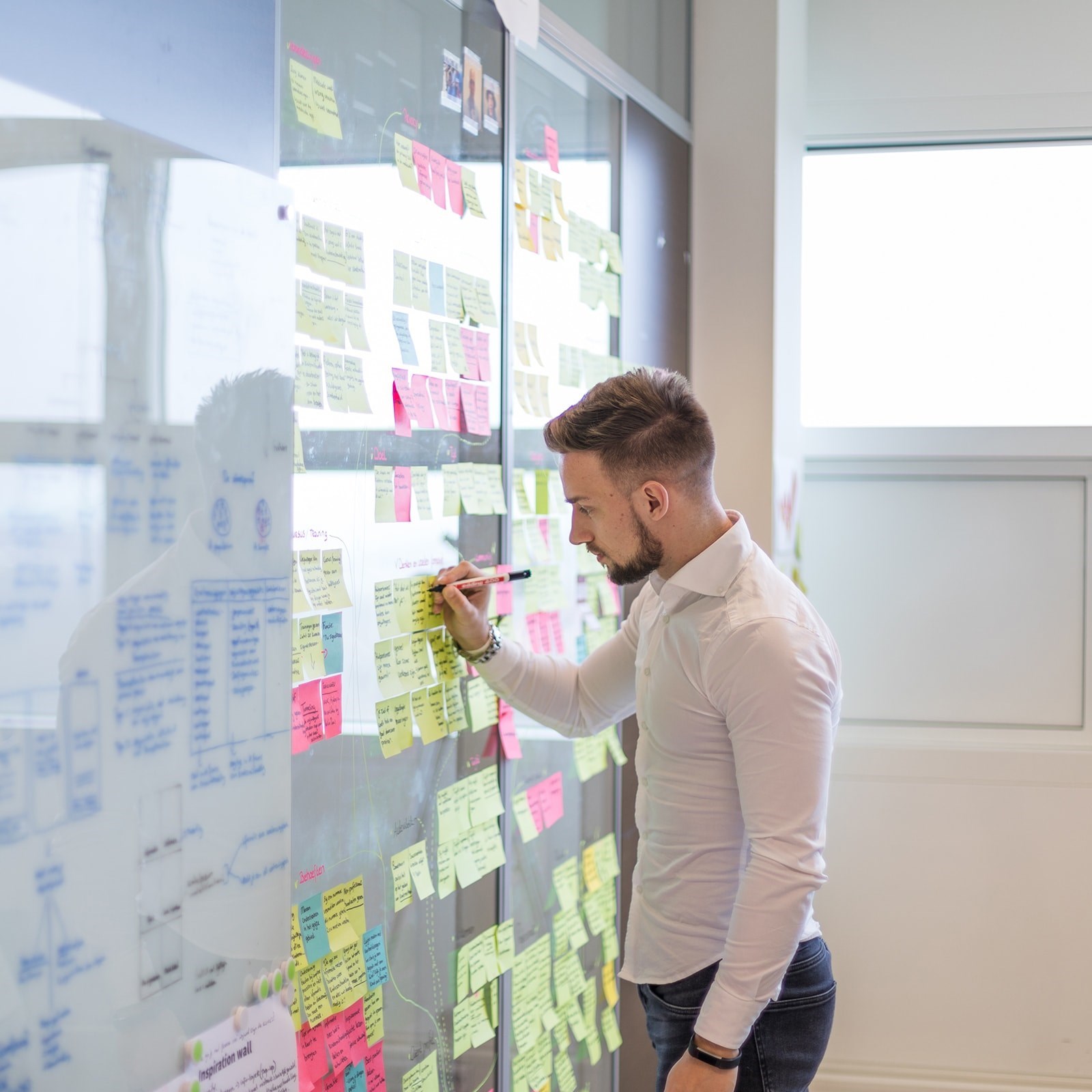 Introduction
Innovation versus control
Projects always aim to change something. We design and develop software, apps and websites tuned to your ambitions. This makes our solutions unique and innovative. Our experience, knowledge and processes give us a footing within projects. We work from people's ambitions. A project is so much more than simply performing predefined fixed tasks in a predetermined order. We like to remain flexible and spar about what it is we are looking to create. This provides healthy tension between Innovation and Control. We have been doing this work for over 20 years. In these years, we have built knowledge and experience and we continue to spend attention on our process. In this way, we can take responsibility for budget, runtime and the delivered solution.
Before starting a project
Before we start a project, we particularly want to gain insight into what we want to accomplish for whom and where. We are looking for a practical product vision and a way of making success measurable. In some cases, ideas have already been elaborated in various designs. A fine basis to start a project immediately. In other cases, there's nothing more than just an idea. Within LABS we make ideas tangible, so we can start a successful project.

Together with you, we set up a structured backlog of features and user stories and prioritise. Where necessary, we further elaborate on certain matters in designs. Additionally, we make clear agreements about the process and guidelines. Starting point is that we seek to generate speed within the project aimed at delivering value.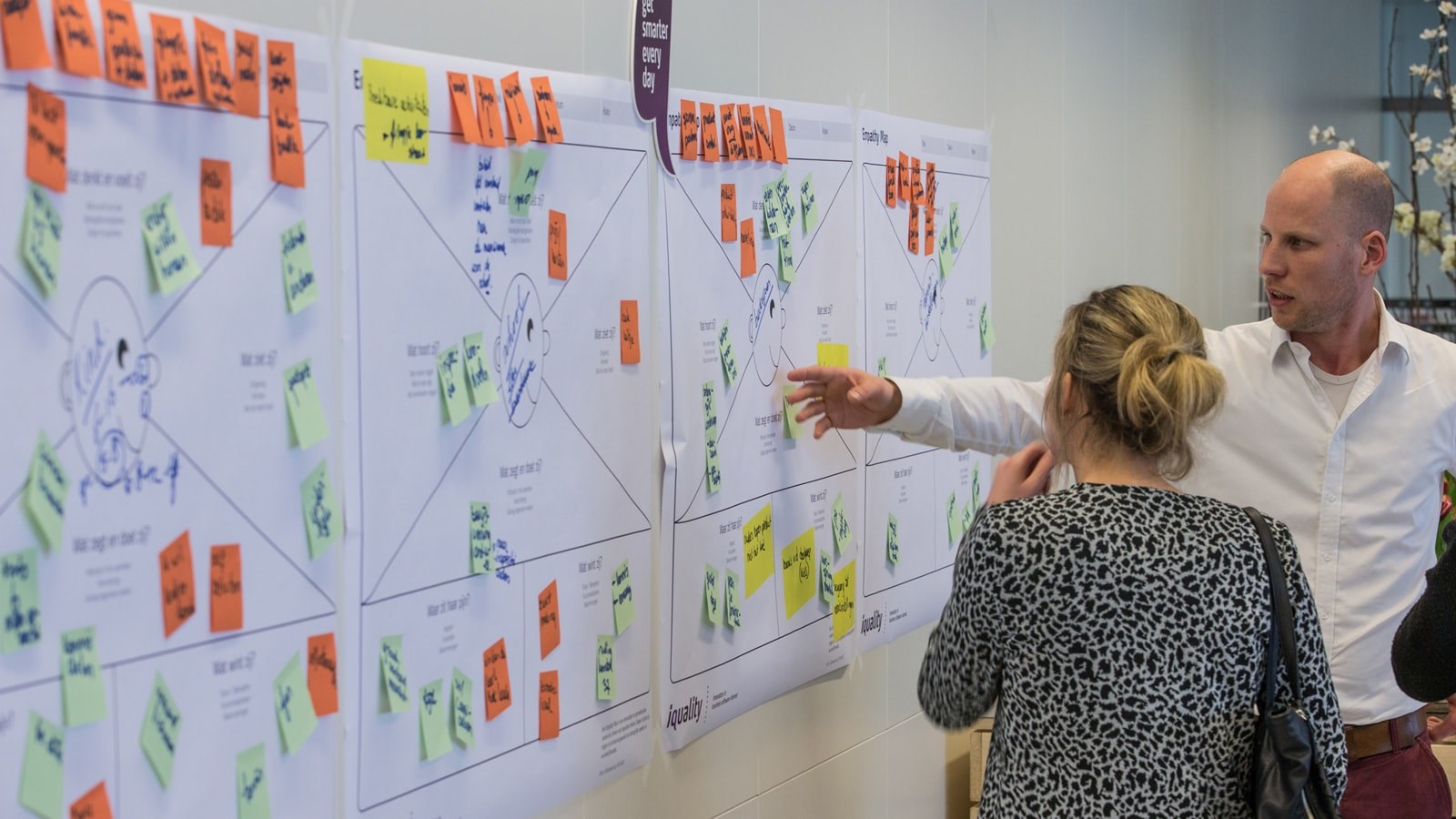 The project
We have multidisciplinary teams, that work according to Agile and Devops principles. No matter how well a project is prepared, new insights or even obstacles will always arise. We don't try to avoid these and certainly don't run away from these. Our process is aimed at coping with these new insights and obstacles. We make use of the newest Application Lifecycle Management (ALM) tools in order to map business requirements, functional and non-functional requirements. There, we support the entire process of design, build, test and delivery. Additionally, we are ISO certified. We believe that a well-arranged process gives us the possibility to stay agile!
During the project, we provide full insight into where we stand and there is structural and intensive contact between various specialists of your company, partners and our specialists.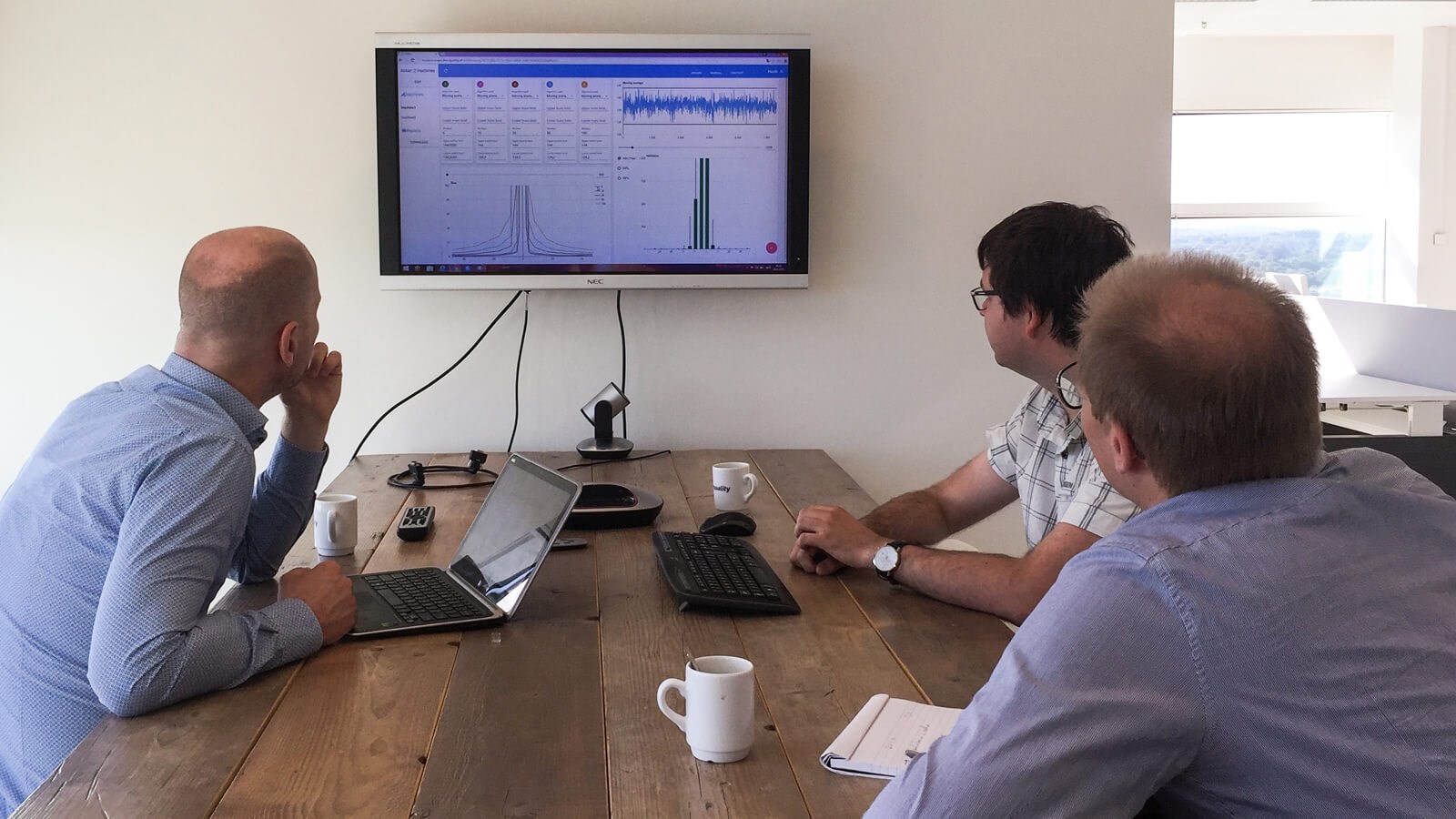 After delivery
Whether the ambitions have been realised is mainly determined in practice, by users and your company. We love and appreciate feedback. In order to see what is going well and discover points for improvement.
After a project has been completed, we provide support in the field of operations, support and further development. Knowledge built in the project remains available. We also make sure that your support requests can be asked directly to the project team rather than first going through a service desk. Our teams provide both development and support tasks (TaaS). We always remain available for support and exchange of ideas.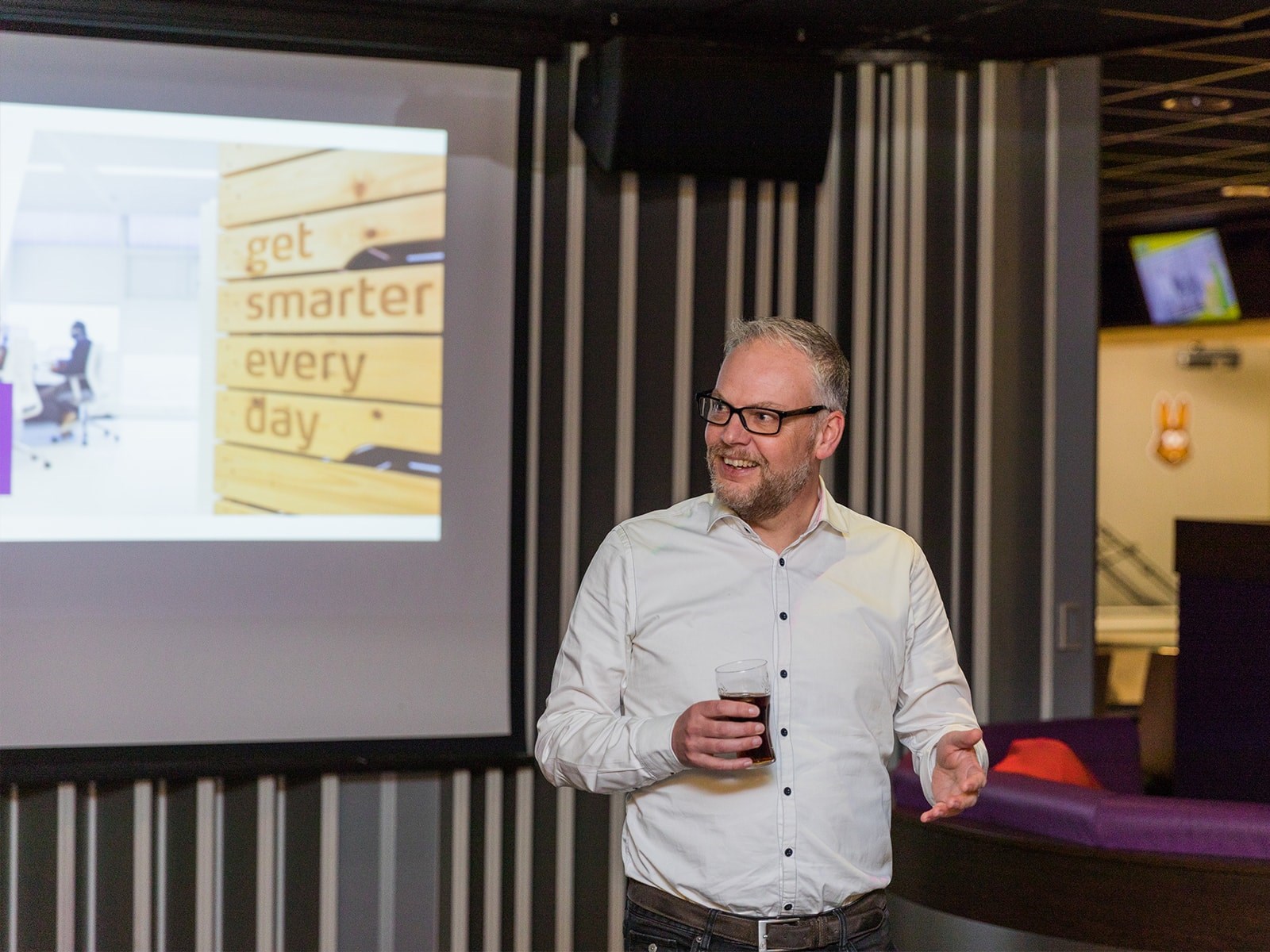 Contact
John van Beek
I am curious to hear your story. Let's discover what digital technology can do for you.